Guilty as charged! Manchester United boss, Jose Mourinho, has accepted a one-year jail term as part of a deal with Spanish prosecutors accusing him of tax fraud.
The former Chelsea manager is set to accept in writing that he concealed from the Spanish Treasury the income from image rights accumulated between 2011 and 2012, Spanish daily El Mundo has claimed.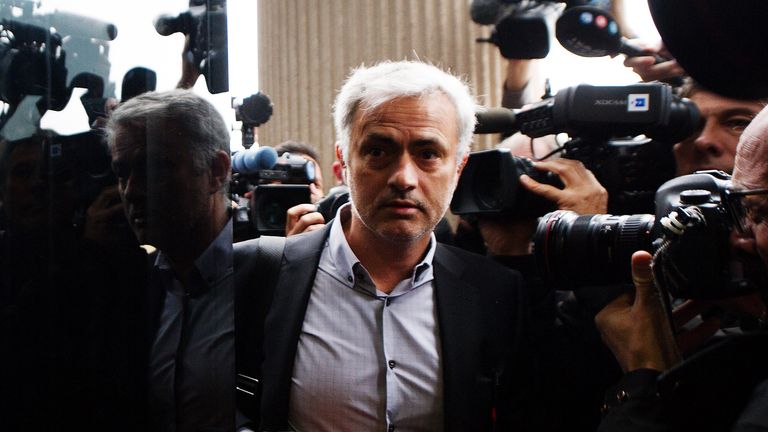 Prosecutors have accused him of a £2.9million (€3.3m) tax fraud, the newspaper said.
Mr Mourinho received the concealed income through a company located in the British Virgin Islands, called Koper Services, SA, El Mundo wrote.
The Prosecutor's Office and State Lawyers will inform the Madrid's Court of Instruction number 4 of Pozuelo de Alarcón, which led the probe, that the 55-year-old has pleaded guilty, closing the case with a compliance agreement.
Buy Amazon health and household stuffs on discount through this link