Serena Williams was fined $17,000 for three code violations during Saturday's U.S. Open final.
The six-time US Open winner, who lost to Naomi Osaka on Saturday, was hit with a $10,000 fine for "verbal abuse" against chair umpire Carlos Ramos, $4,000 for being warned for coaching, and $3,000 for breaking her racket, the Associated Press reported.
The money will be deducted from her prize money of $1.85 million as the tournament's runner-up.
Under Article III, Section P, "verbal abuse" is defined as "a statement about an official, opponent, sponsor, spectator or other person that implies dishonesty or is derogatory, insulting or otherwise abusive."
The section says a player is subject to a fine up to $20,000 for each violation. There are separate categories for coaching ("Communications of any kind, audible or visible, between a player and a coach may be construed as coaching") and for abuse of rackets or equipment.
Buy Amazon health and household stuffs on discount through this link
Williams fought with Ramos during her 6-2, 6-4 defeat to Osaka, which culminated in the 23-time grand slam singles champion being docked a game.
Williams initially objected strongly to being handed a coaching violation early in the second set, clearly feeling the sanction was an insult to her integrity.
Subsequent code violations for racket abuse and verbal abuse followed, the latter punishment costing Williams a game and enraging the 36-year-old, who later complained she had been treated more harshly than male players.
In the controversial final, Serena was adjudged to have received coaching from Patrick Mouratoglou; a claim he accepted before being penalized a point later for racket abuse. She was then docked a game for verbal abuse after seven games in the second set. During the verbal tirade, Serena had called Ramos a 'cheat' and a 'thief'.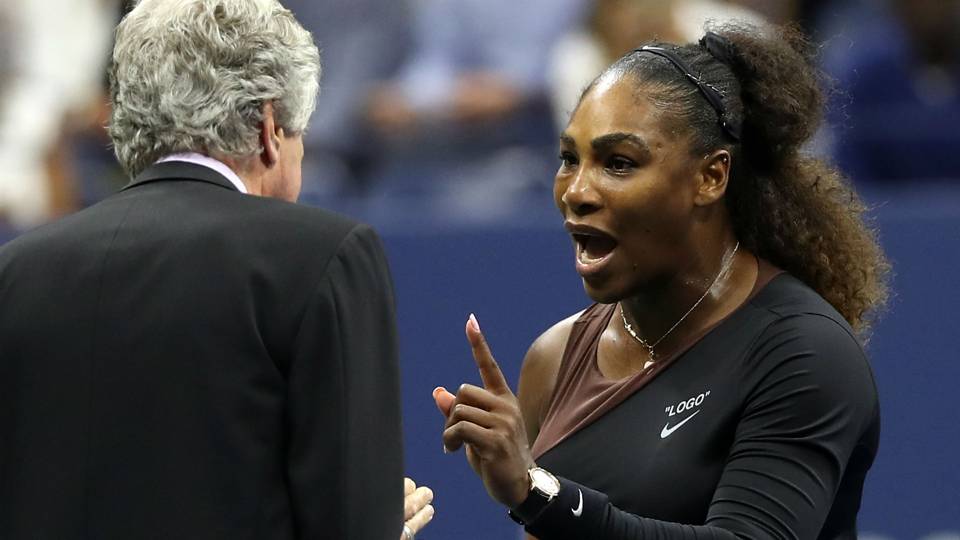 ---
Think your friends will enjoy this? Share it with them on Facebook, Whatsapp, Twitter, and more..