Jubilations erupted in various parts of Anambra State on Friday and other parts of South East as a former governor of Anambra, Peter Obi, was named the Vice Presidential candidate to Abubakar Atiku of PDP for Nigeria's 2019 general election.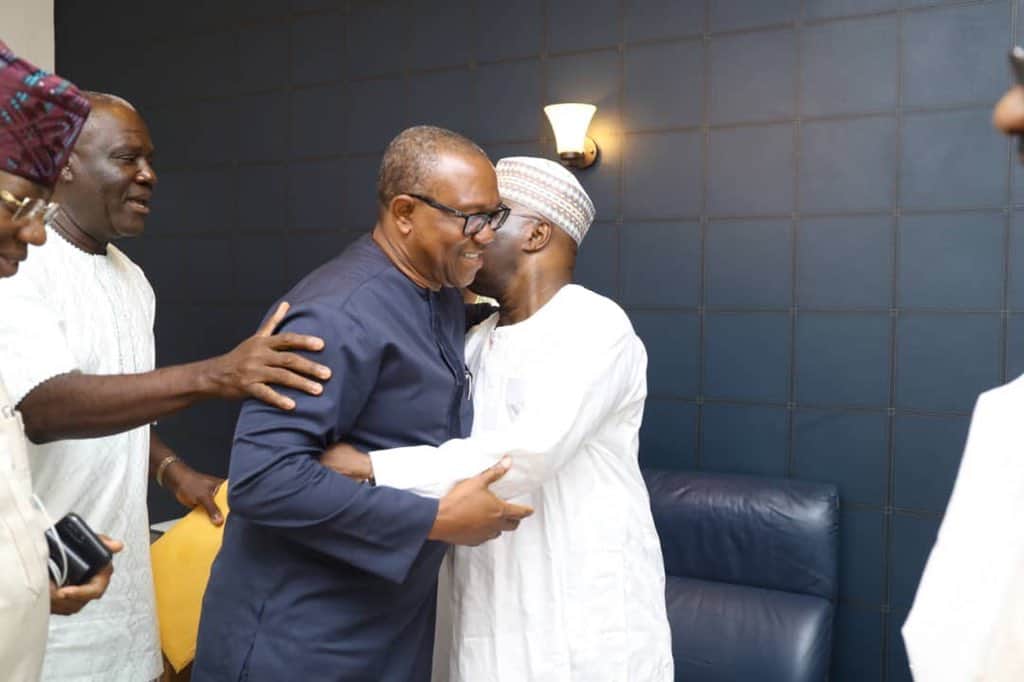 Most pubs, especially in Awka, Anambra State capital, were agog as if Nigeria won a World cup.
A legal practitioner who was caught in the joyous mood said, "Peter Obi is a man who has a date with destiny.
"I'm not surprised that His Excellency Atiku Abubakar picked him to assist him to run the affairs of this country if he wins the presidency.
"That's a confirmation of the good works Obi did here as governor. It's a confirmation that Obi is ordained for greatness.
Buy Amazon health and household stuffs on discount through this link
"It is a right choice. Nigeria will be great for it because Obi has a robust background of the private sector and tall achievements in governance."
Also, speaking, a governorship candidate on the platform of PDP, Mr. Oseloka Obaze, said, "Atiku made the right choice in Peter Obi.
"Nigerians' prayer is answered. His Excellency Atiku Abubakar has made the right choice in picking Peter Obi as his running make.
"Atiku has just exhibited the ability to make hard-headed decision required of purposeful leaders.
"Let's get Nigeria working again. God bless Atiku. God bless Peter Obi and God bless Nigeria," Obaze said.
Senator Ben Bruce, Dele Momodu also joined several Nigerians to congratulate the former governor of Anambra State, Peter Obi on his emergence at Atiku Abubakar's running mate for the 2019 Presidential elections.
See tweets below:
Congrats my friend and brother, Mr. Peter Obi on your selection as vice presidential candidate to H.E @atiku. Without doubt, this is a solid team that will lift Nigeria to her rightly place amongst the assembly of nations. #LetsGetNigeriaWorkingAgain pic.twitter.com/Es4zSdH8AA

— Ben Murray-Bruce (@benmurraybruce) October 12, 2018
BREAKING: Atiku has picked Peter Obi as his Presidential running mate. More reports to follow shortly.#STV #SilverbirdTV pic.twitter.com/gAZD1wcbwt

— SilverbirdTV (STV) (@SilverbirdTV) October 12, 2018
Congratulations to DR PETER OBI on your selection as Vice Presidential candidate to THE WAZIRIN ADAMAWA ALHAJI ATIKU ABUBAKAR… Best of luck to both of you… pic.twitter.com/j5N1Ih4CNf

— Dele Momodu Ovation (@DeleMomodu) October 12, 2018
With Peter Obi as VP, we are sure of an administration with both President and Vice on the same page. It will be a deviation from what we have now. Everyone can see that Buhari and Osinbajo are parallel lines going in opposite directions on certain vital issues like restructuring

— Jamal (@JajaPhD) October 12, 2018
If Atiku chooses Peter Obi as VP, at least 90% of the eastern votes will go to PDP. At least 80% of the eligible voters will vote. The possibilities are insane.

— Chidi Okereke (@Chydee) October 9, 2018
CONFIRMED: Atiku picks Peter Obi as running mate.

Unity
Unity
Unity pic.twitter.com/8NdhR0FWw8

— Comrade Deji Adeyanju (@adeyanjudeji) October 12, 2018
The Atiku and Peter Obi ticket is one that brims with the integral condiments of leadership: competence, capacity and character. The duo have shown it by doing. Their campaign will definitely not be one riddled with phantasmagoric promises.

With them, Nigerians can hope!

— Charles the 1st (@9jaBloke) October 12, 2018