A caravan of thousands of Honduran migrants, many of whom crossed the Mexican border illegally, regrouped within Mexican territory and began walking north from this tropical town bordering Guatemala on Sunday.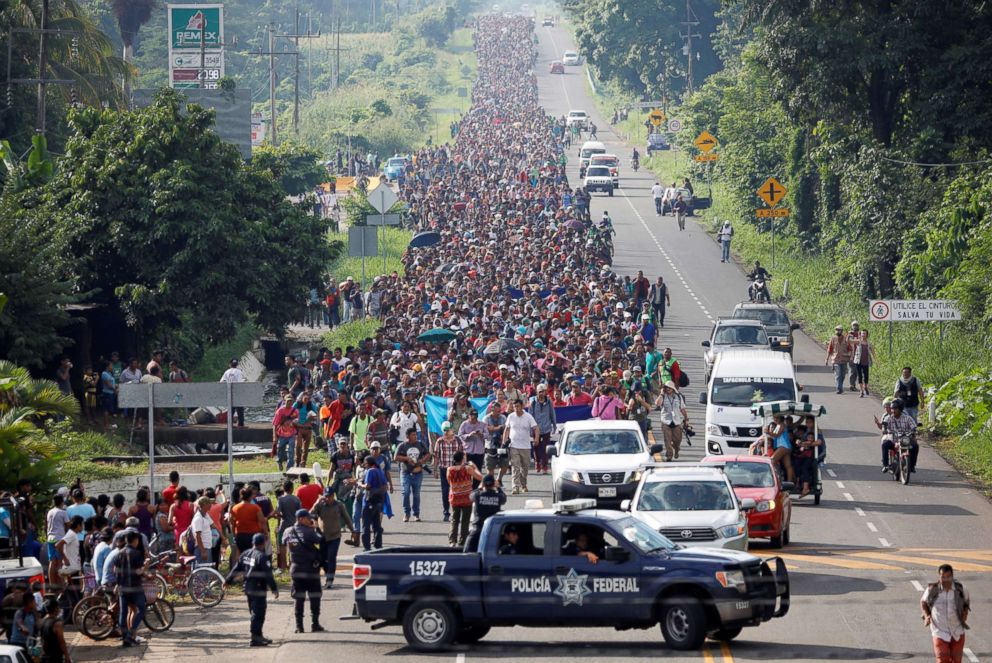 Most of the migrants are said to be fleeing poverty and violence at home and trying to find their way to the U.S
By the hundreds the migrant caravan is moving forward northward. Chanting "we are not criminals" – this group did not stop to register with the government. They did not want to spend weeks, they said at a Mexican detention center. pic.twitter.com/xXHbSnmoNo

— Matt Gutman (@mattgutmanABC) October 21, 2018
The U.S President Donald Trump has reportedly threatened to deploy the military and close the U.S.-Mexico border.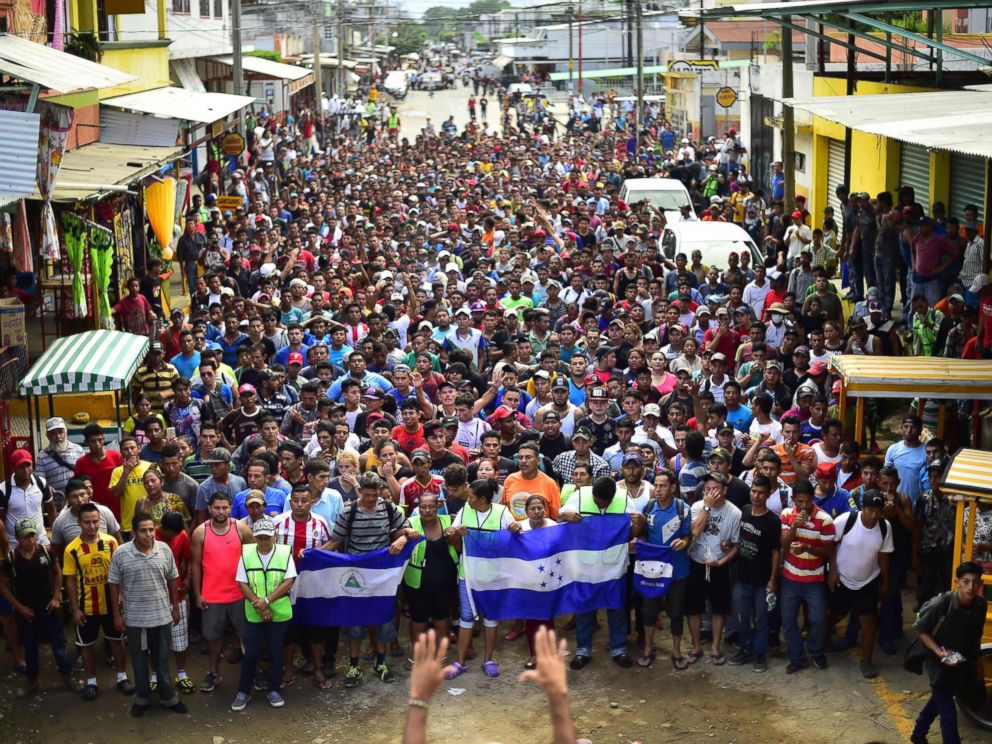 Buy Amazon health and household stuffs on discount through this link
This action, analyst say could fuel a fresh political rift between President Donald Trump and the Mexican government.
"Full efforts are being made to stop the onslaught of illegal aliens from crossing our Southern Border," President Donald Trump tweeted Sunday afternoon. People have to apply for asylum in Mexico first, and if they fail to do that, the U.S. will turn them away. The courts are asking the U.S. to do things that are not doable!"
https://twitter.com/realDonaldTrump/status/1054088531629490178
https://twitter.com/realDonaldTrump/status/1054087893034172418