The US first lady, Melania Trump has finally spoken up about her husband's alleged affair with adult film star Stormy Daniels saying it is none of her concern.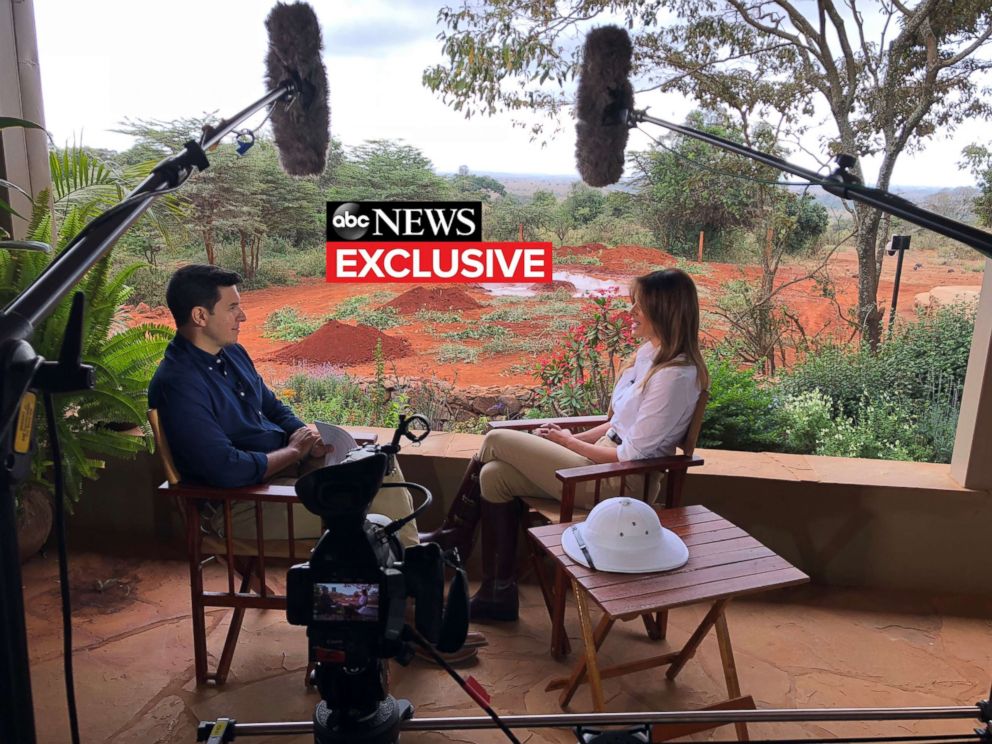 Melania sat for an interview with ABC News while she was in Africa and addressed a number of issues, which include her husband, Donald Trump's alleged infidelity, being bullied online, and more.
Speaking to Chief National Affairs Correspondent Tom Llamas in an exclusive interview during her recent tour through Africa — her first solo international trip as first lady, US First Lady, Melania Trump brushed aside allegations of infideltiy on her husband's part.
She said:
I'm a mother and a first lady, and I have much more important things to think about and to do.
Buy Amazon health and household stuffs on discount through this link
It is not concern and focus of mine.
President Trump insists the alleged affair between himself and porn star Stormy Daniel did not happen, though he admitted that his then lawyer, Michael Cohen paid Stormy hush-money.
In June, the president's personal attorney, Rudy Giuliani, said the first lady "believes her husband, and she knows it's untrue," referring to Melania Trump's thoughts on Stormy Daniels' claims.
When she was asked about Giuliani's comments, the first lady pushed back, telling ABC News that she never discussed the matter with Giuliani.
"I never talked to Mr. Giuliani," she said. Asked why Giuliani made that claim, she added, "I don't know. You need to ask him."
In his exclusive interview, Llamas asked the first lady if she has been hurt by all the stories over the last year.
"It's not always pleasant, of course, but I know what is right and what is wrong and what is true and not true," Melania Trump said.
Despite the public's constant focus on her personal life, the persistent allegations of infidelity and the onslaught of accusations of sexual misconduct against her husband, the first lady insists their marriage is fine and that she loves her husband.
"Yes, we are fine," she said. "It's what media speculate, and it's gossip. It's not always correct stuff."
Melania Trump later added: "I'm very strong, and I know what my priorities are."
Watch the interview