Prince Harry is no doubt very handsome and charming. To meet a Prince is extremely tough! But not all romantic conquests of the Duke were a huge success. Yes! That's true. The Prince was actually turned down by many women.
Here are some of the ladies who dated Prince Harry at one moment or the other and called it off, and some who simply turned him down before Meghan grabbed him.
Chelsy Davy
Harry and Chelsy's relationship history goes way back to 2004 when they first met in Cape Town, Africa. The couple shared an on and off relationship till 2011. Chelsy called off the relationship as she struggled with the pressure of dating a royal.
Florence Brudenell – Bruce
After Harry and Chelsy broke up, Florence Brudenell, the aristocratic lingerie model, became Harry's first serious girlfriend. However, the pair had to go separate ways when Harry moved to the US for helicopter training.
Buy Amazon health and household stuffs on discount through this link
Natalie Pinkham

Prince Harry crossed paths with the sports presenter Natalie Pinkham. The two were first linked in 2006 when pictures of the couple getting frisky surfaced on the internet. Reports claimed that Harry was infatuated with Natalie, however, Natalie always maintained that the two were just good friends.
Caroline Flack

Prince Harry indeed has a thing for TV stars. The Duke briefly dated X Factor's host Caroline Flack after the two were introduced by a mutual friend back in 2009.
In Caroline's 2015 autobiography, the Love Island presenter described herself as Prince Harry's "bit of rough" after the pair were introduced by mutual friends back in 2009.
But the TV star said she stopped seeing the royal before their relationship could develop as soon as the press caught whiff o what was going on.
Cressida Bonas
Now, who hasn't heard the rumours of the English model and actress Cressida and Harry getting engaged? Cressida and Harry dated for 2 years between 2012 and 2014 but they eventually broke up since Cressida wasn't quite ready to give up her career and follow the royal protocol.
Mollie King
A fledgeling romance was seen between Prince Harry and the Saturday's singer Mollie King. The two were mostly seen at parties and hanging out in clubs, but they were never really seen together during the day. The romance cooled off immediately after Harry realised that Mollie was rather too open about their evenings out.
Emma Watson
Like most men, Prince Harry was also not immune to the magical charm of Hermione Granger a.k.a Emma Watson. So, when Emma broke up with her boyfriend Mathew Janney, Harry tried to seize the opportunity. However, destiny has different plans for the two and the story didn't play out as Emma turned him down.
Elli Goulding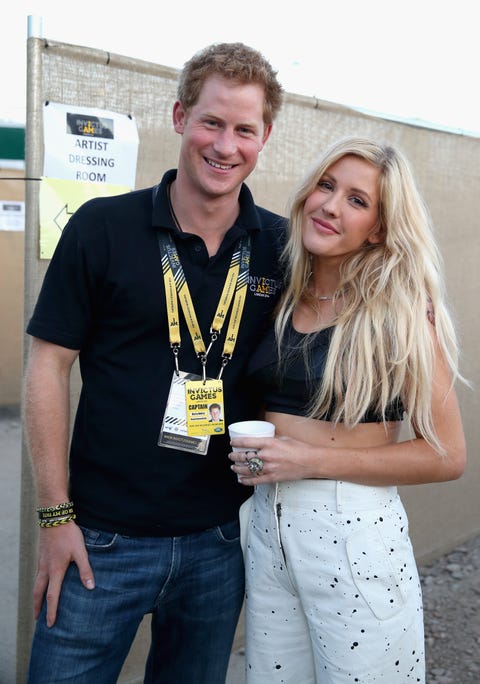 It was rumored that Ellie and Prince Harry was once seen hugging and kissing at a polo match. They were probably just hugging like they are beautifully seen on the photo above.
The pop star, who performed at Prince William and Kate Middleton's royal wedding in 2011, was then asked if she was expecting a Royal baby by a brave Australian reporter.
Unimpressed, but seeing the funny side, Ellie replied' Why did I have a feeling that was going to come up? You are naughty, naughty people."
Jenna Coleman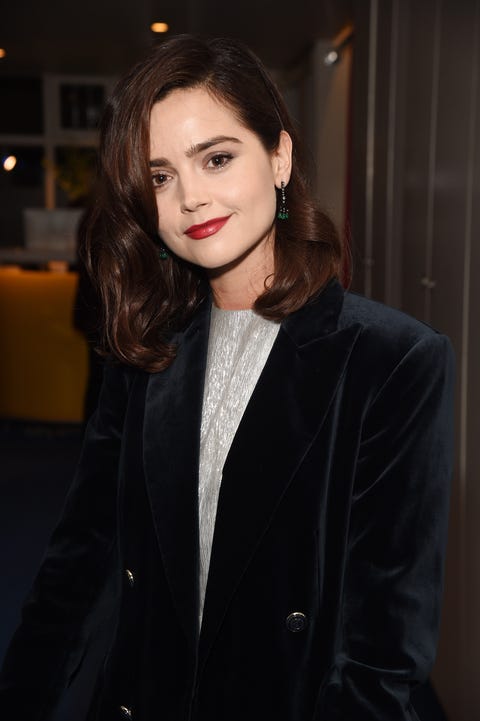 The actress immediately shut down Good Morning Britain presenter Kate Garraway's cheeky implication that there was a romance between Jenna and Prince Harry after the pair were photographed at a polo match together last year.
When Kate asked whether Jenna was spending time with Harry for research for her ITV series VICTORIA – in which she plays the late Queen Victoria – the star replied bluntly "No, he is a friend of mine".
Lauren Pope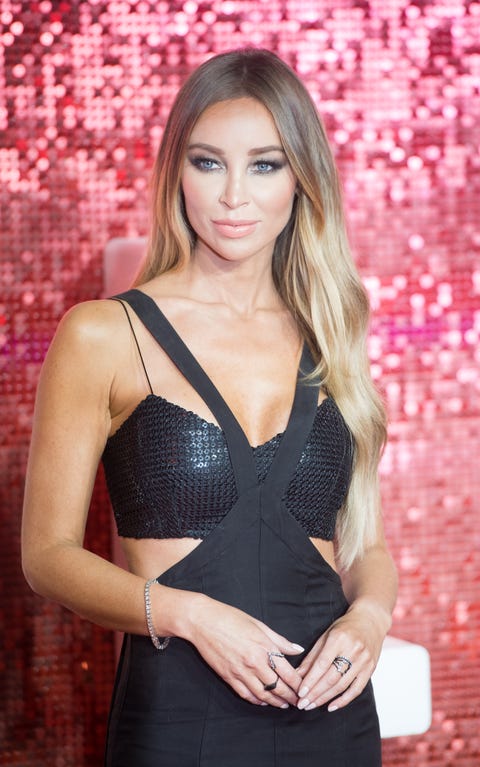 Back in 2011, the former TOWIE star Lauren said she once turned down an invite for a night out from the Royal.
Lauren had recalled meeting Prince Harry at former nightclub Chinawhite to the News of the World (via Digital Spy), saying: "I was dancing and accidentally elbowed him as he walked past. I was drunk and didn't recognize him, so I apologized and carried on dancing. Then a mutual friend came over and said I'd knocked his friend and was told it's Prince Harry."
"I was introduced to Harry and we sat there chatting for hours. He was really normal. At one point he was dancing to hip-hop and I thought it was strange that he was into that."
"Everyone asks me what we chatted about but it was just general chit-chat. It wasn't pervy or anything, just what I was wearing, what my job was, that kind of thing"
Lauren then claims Harry called her up to see if she wanted to hit the infamous club again, but she hilariously recounted: "I was on a sunbed in my lounge when he called. He asked if I wanted to meet him with a group of friends at a bar."
"He was going soon and I don't think I had time to get ready and I didn't want to meet Prince Harry looking like crap. I panicked and decided not to take him up on his offer."
We wish Prince Harry and Meghan a very happy married life!
Search and buy Amazon products on discount