Below are details and photos of the most expensive house in the world which was reportedly put for sale over a year ago for $1.1 billion in France. There is no buyer yet at the time of this report.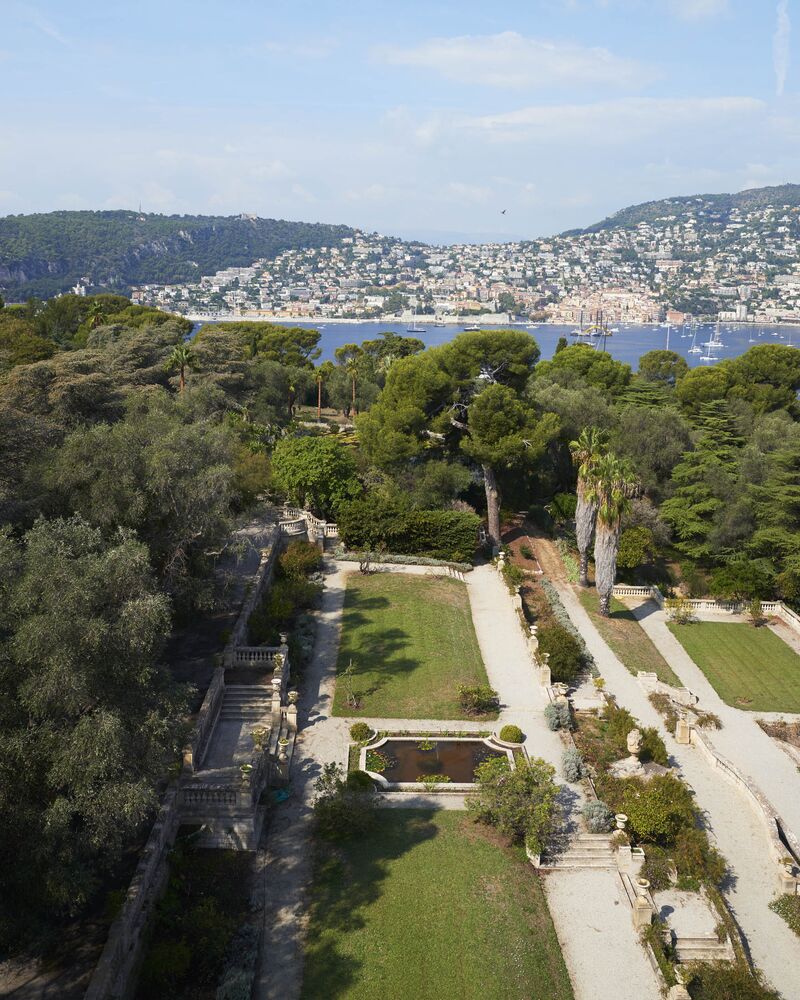 Villa Les Cèdres, which was built around 1830 and was once home to Belgium's King Leopold II, is located in the exclusive town of Saint-Jean-Cap-Ferrat, near Nice.
Luckily for some of us, there is no price tag for seeing the photos. If there is, we can't afford to see the photos :)
What can justify a $1.1 billion price tag on a house?
Well according to Forbes, "the house" is rather a large, opulent mansion on the French Côte d'Azur, set in a "small" privileged refuge between Nice and Monaco frequently described as a 'billionaire's playground.'
First, there's the house itself, with the understated name Ville Les Cèdres—The Cedars—at the center of Saint Jean Cap Ferrat, known in French as a "presqu'île," or "almost island."
Buy Amazon health and household stuffs on discount through this link
The description of the magnificent property in the French press includes 10 bedrooms, a ballroom, concierge, a chapel, 50-meter swimming pool dug into the rocks, a winter garden and stables for 30 horses.
But what seems to be the most valuable aspect of the property is its botanical park, considered one of the most beautiful private gardens in Europe. It covers more than 35 acres with 20 greenhouses, is overseen by 15 full-time gardeners, and features some 15,000 rare tropical species, also reportedly Europe's largest collection of tropical plants.
"No real estate transaction has ever reached such heights, even at world level where the last record is the sale of a ranch of 210,000 hectares in Texas that was offered for $725 million," wrote Bursier.com.
Then there's the location. Saint Jean Cap Ferrat now has the most expensive price per square meter – more than €200,000 at the top end – in the world, according to le-gotha.com: "More than 50 of the most beautiful villas of the 600 on the presqu'île are worth their weight in gold. It's true that there's very little for sale because the biggest owners in Saint Jean Cap Ferrat are very attached to their sumptuous dwellings, even if they come only some weeks of the year."
With a population of  just over 2,000, it has always attracted celebrities, royalty and some of the best-known "rich and famous," from around the world and has been described as "the escape from Monaco for those burdened with taste."
It's tony enough to have drawn billionaire Facebook FB +0.50%co-founder Eduardo Saverin for his wedding in June, when he rented the entire Le Grand Hôtel du Cap-Ferrat for four days and 350 guests.
The list of those who have vacationed at the house on offer include Winston Churchill, who loved painting the gardens, Charlie Chaplin, David Niven, Elizabeth Taylor Richard Burton, and Prince Rainier III of Monaco. Current neighbors include British composer Andrew Lloyd Webber and tech tycoon and Microsoft MSFT +0.10% co-founder Paul Allen. Other rich families like the Ferrero (Nutella) of Italy, the Mondadori from the publishing firm, French couturier Hubert de Givenchy, advertising titan Lord Maurice Saatchi, and assorted Russian oligarchs own houses in Cap Ferrat.
Finally, there is history: Leopold II, king of Belgium between 1865 and 1909, who's remembered largely because he privately owned and despoiled the Congo Free State in Africa, was a big fan of that part of the French Riviera and also owned  the entire west side of the Cap Ferrat. In 1904, he purchased the Villa Pollonnais, a 15-acre mansion built in 1830, changed its name to Le Cedres, made extensive renovations and used it as his main holiday home.
It's also said that although the king lived most of the year in Monaco, he used Cedars  to accommodate his very young lover Caroline Delacroix who he had met in 1899 when she was only 16 and he already 64 years old. He made her Baroness Vaughan and his morganatic wife by the end of his life – meaning neither she nor her children would have any claim on his possessions or title.
According to the Daily Mail, the current owner of the 10-bedroom property, which has an Olympic-size swimming pool, is Suzanne Marnier-Lapostolle, a member of the Grand Marnier family, who is looking for something smaller. The house has been in the family, famous for cognacs and liqueurs, since the 1920s.
The house is certainly for the super, super rich and famous. Thank goodness we are allowed to see the photos without pay!
Survey: Does this look like world's most expensive house to you?
1. Yes, it's stunning
2. No, I was expecting something else!
Share your comments :)