A model plane enthusiast and his 54-year-old wife were on Friday arrested over the Gatwick Airport drone mayhem but his boss claims he was working and could not have been the culprit.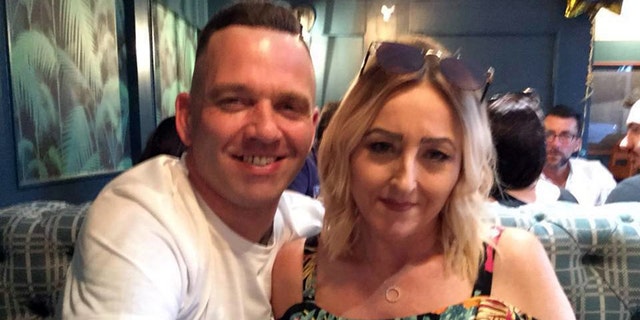 Forensic squads had been searching a van outside window-fitter Paul Gait, 47, and his wife Elaine Kirk's home but the probe was thrown into confusion as Mr Gait's boss John Allard vouched for him and said he was at work.
"He is a reliable family man who has been with me for 17 years and has never given me any problems at all," John Allard told the outlet. "He may have picked up the interest in model flying from me because I've been doing it for 40 years."
"I also know Elaine and as far as I know she has no interest at all in drones or model flying," he added.
Allard, who runs a double glazing firm in Crowborough, said he could 'account for Paul's movements between the hours of 7am and 5pm last Monday to Friday'. The 47-year-old suspect had been 'part of a three-man team fitting glass doors and windows in the Crowborough area', his employer said.
 The couple were arrested in Crawley, the West Sussex town where they live and which has previously been a battleground for environmental groups opposing the expansion of the airport.
Buy Amazon health and household stuffs on discount through this link
The arrests come as police look into theories as to whether eco-warriors or a group of activists protesting deportations of migrants could be behind the drone mayhem. Crawley, a town with a population of just over 100,000, is just five miles away from Gatwick and under the airport's flight path.
Sussex Police Superintendent James Collis said investigations into "the criminal use of drones" were continuing.
"Every line of inquiry will remain open to us until we are confident that we have mitigated further threats to the safety of passengers," he said.
"Our investigations are still ongoing, and our activities at the airport continue to build resilience to detect and mitigate further incursions from drones, by deploying a range of tactics."
Activists in the town have previously declared a 'state of emergency' in the countryside to counter a proposed second runway. Around 1,000 aircraft have been cancelled or diverted amid this week's mayhem, plunging 140,000 passengers into chaos since Wednesday night.
Officials at the UK's second-busiest airport were forced to ground planes on Wednesday, Thursday and Friday after two drones were spotted hovering over the airfield.
The drones would continually reappear, in what officials called a deliberate attempt to disrupt air travel
The airport was effectively shut down for 36 hours, with police and military personnel stationed at Gatwick to locate the drone operators.
Passengers were stuck in the terminal, with many forced to sleep in the airport while they waited out the disruption.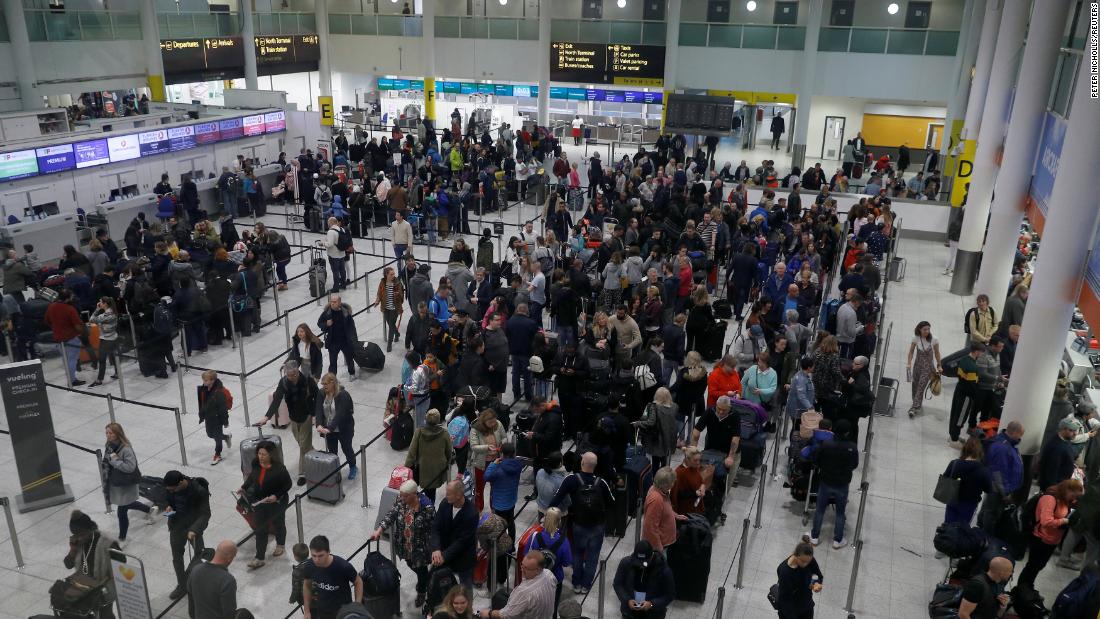 Flights were suspended again on Friday, this time for a little more than an hour, following the sighting of another drone.
Delays, cancellations and diversions created chaos for passengers travelling ahead of the Christmas break.
The airport was plagued by long lines and flight delays on Saturday, but there were no new drone sightings following the arrests on Friday night.
A Gatwick spokesman said "things are going in the right direction" and should be back to normal by the end of the weekend.
The airport hoped to run 757 flights, serving just under 125,000 passengers, on Saturday.