69 years after separation, a mother and daughter in Florida have been reunited after an online DNA site reconnected the two.
Genevieve Purinton, 88, gave birth to Connie Moultroup in 1949 when she was 18 years old, Fox 13 reported. Upon her daughter's birth, though, Purinton said she was told the baby died.
"I asked to see the baby and they said she died, that's all I remember," Purinton said.
But it turned out that daughter, Connie Moultroup, 69, was adopted and lived most of her life not knowing her biological mother.
On Dec. 3, the two reunited after a journey that began with an "Ancestry" DNA testing kit, a gift Moultroup received from her own daughter last December.
Now a great-grandmother, Purinton and Moultroup finally locked eyes at the elder's home in the Haley Park Apartments retirement community in Tampa, Florida.
Buy Amazon health and household stuffs on discount through this link
When her daughter was born in Gary, Indiana, 69 years ago, Purinton said, "I asked to see the baby, and they said she died — that's all I remember."
The little girl grew up in Southern California, and her adoptive mother died when she was 5, daughter Bonnie Chase said. Moultroup's new stepmother was abusive, the daughter said.
"She would fantasize about her mother rescuing her since she was 5-years-old," Chase, 50, said. "It's truly her life-long dream."
Moultroup is now a massage therapist from Richmond, Vermont. During last year's holiday season her daughter, Chase, bought her that DNA kit but also used one to test her own genes.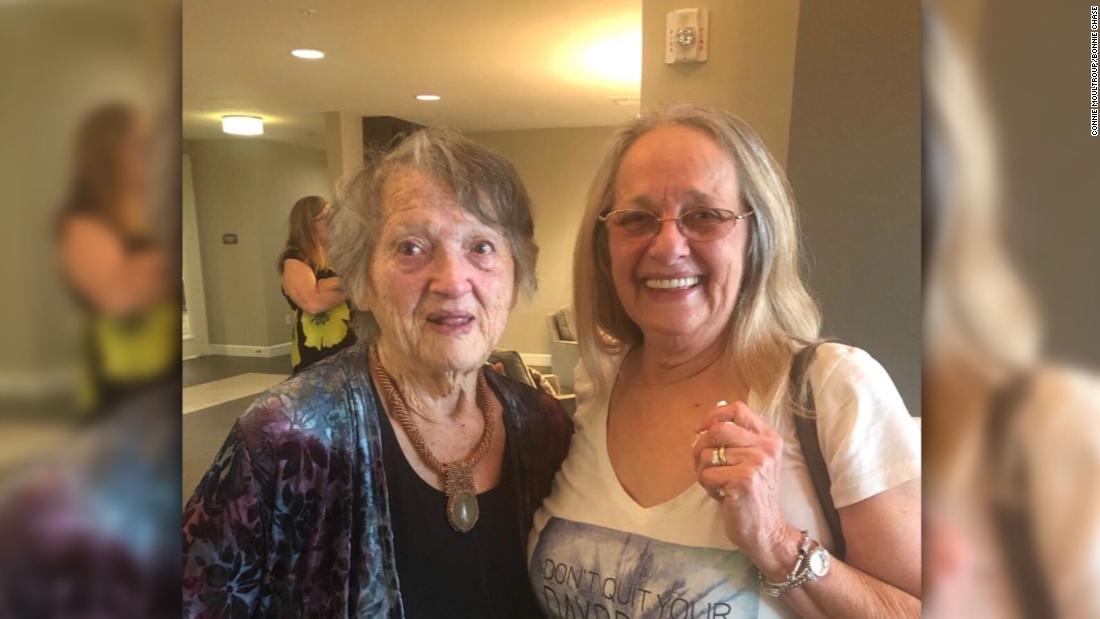 "It was just a cool Christmas present and it has completely changed our lives," Chase, an insurance agent based in Stowe, Vermont, said.
Chase's own results led her to a few cousins who told her about Purinton, a woman who would end up being a long-lost grandmother. Purinton and Moultroup spoke for the first time on the phone Sept. 8, Moultroup said.
The phone rang after Purinton received a card in the mail with Moultroup's number. "It took her a while to call but she finally called," Moultroup said.
When Purinton called, Moultroup remembered her saying, "I think I'm your mother."
"You could've heard a pin drop," Moultroup recalled. "I said, 'Oh my God.'"
"She wanted to remember if I knew my original name, Margaret Ann Mitch," Moultroup said. She said she did remember.
"We're thrilled that Ancestry was able to play a part in helping to connect Genevieve Purinton with her daughter after 69 years," Jasmin Jimenez, a spokeswoman for AncestryDNA, said via email. "We wish her and her family the best, and that this is only the beginning of an enduring relationship."
The revelation has rocked the family, Chase said.
"We're criers," she said. "We just cry a lot. There were a lot of tears and there's been a lot of tears the entire time since then. It's been really amazing."