Following Teyana Taylor's K.T.S.E. track "Threesome," it became evident that she and her husband, NBA shooting guard Iman Shumpert, like to keep things exciting in the bedroom.
However, after rumors that Shumpert got adult film star Alby Rydes pregnant, Taylor took to Twitter to dismiss the pregnancy rumors when a follower asked her about it on Twitter.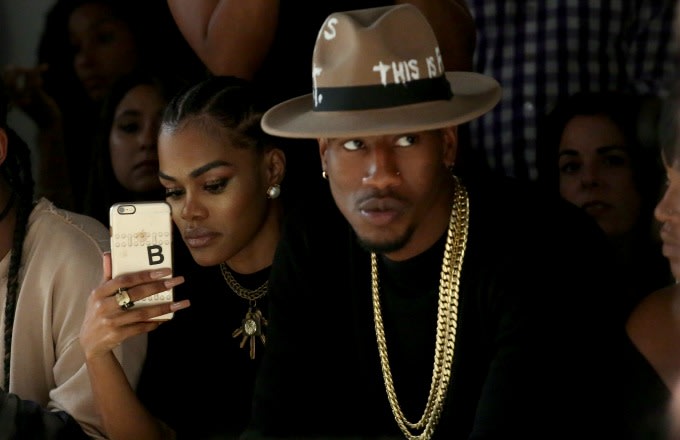 A follower took to Twitter to ask Teyana:
@TEYANATAYLOR is it true the girl you brought home to have a threesome with you and your husband is pregnant, and it's for that reason that you have deleted you IG?

Buy Amazon health and household stuffs on discount through this link
And the actress wasted no time to dismiss the rumor. She also explained why she deleted her Instagram account.
The mother-of-one wrote:
1. I've never seen/touched that girl in my life.
2. My page is gone because I'm upset at @defjam for not dropping my damn "WTP" video on time, per usual.
3. It's really sad that lies are entertained so much than the truth.
4. Iman is not dumb he know I'd kill him ?
End of story.

Teyana went on to share where the woman, named Alby Rydes debunked the claims that Iman is her baby daddy.

Meanwhile, below is a photo of the woman and her baby and also Iman's comment on the photo which she shared to Instagram.