It was a terrible and unimaginable defeat suffered by Argentine international, Lionel Messi who broke down in tears Tuesday after his dream of winning the Champions League for a fifth time with Barcelona collapsed like a pack of cards. Barca was thrashed 4 – 0 by Liverpool.
Messi, who thought his mission of winning the trophy was a done deal after his team won the first leg 3-0 at the Camp Nou was inconsolable in Barcelona's dressing room when the unexpected happened –  4:0 defeat at Anfield.
As if the embarrassment was not enough, Messi was reportedly selected to do the random drugs test by anti-doping officials and the team coach departed for Liverpool John Lennon Airport without him as a consequence.
According to Spanish media, Messi was further involved in an angry confrontation with a group of Barcelona supporters over the team's thorough beating by Liverpool that made them crash out of the Champions League.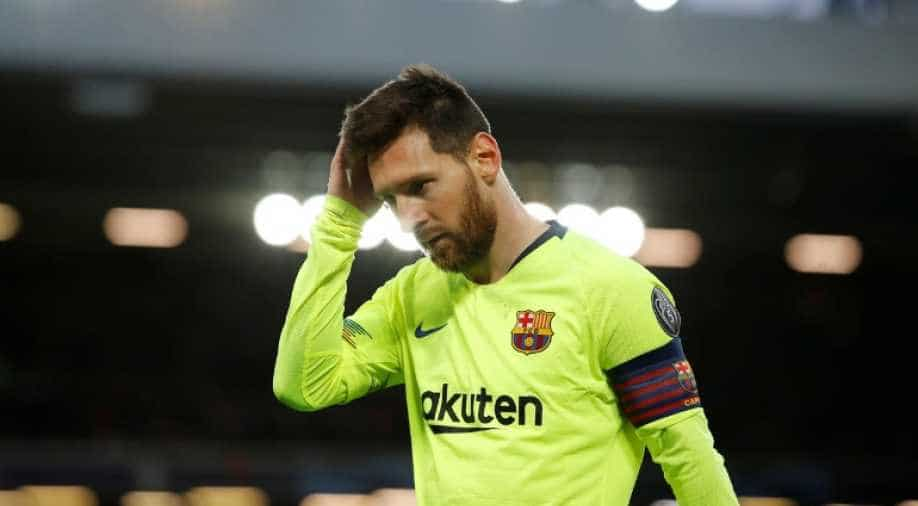 Buy Amazon health and household stuffs on discount through this link
Uruguayan international, Luis Suárez, who was also devastated by the loss, apologized for the manner of Barcelona's exit. "We are very sad, hurt," he said. "We are human beings, we feel the pain, the frustration. We have to put our chest out for the bullets that will come now.
"It cannot be that in a minute we concede two goals. [For] the fourth goal we looked like youngsters. We have to understand all the criticism that is going to rain on us."
Barcelona's president, Josep Bartomeu, described the defeat as a "disastrous night" for the club and the manager, Ernesto Valverde, accepted questions would be asked of his future following another European failure.
You May Also Like