Please always do a research before booking appointment at any beauty salon. This is especially important if you are going for lash extensions.
20-year-old Megan Rixson, a student of Luton, Bedfordshire, booked an appointment to get lash extensions at a salon she'd never been to before.
As soon as the lashes were applied with a glue, Megan started experiencing burning and subsequently went completely blind for TWO hours
"When she was doing the first one my eyes were stinging lots," Rixson told Buzzfeed News, "But she said, don't worry, it's normal, and told me to hold my eye open. It was burning so much my eyes were naturally closing, but she kept telling me to hold them open. After she was done, I sat up on the bed and couldn't open them. I said, 'This isn't normal,' but she kept saying it was."
Megan tweeted a video of her very watery eyes after the incident at the salon. She said;
Buy Amazon health and household stuffs on discount through this link
"This one is, like, on fire, but this one won't open as much, like this is as far as I can open them and this is, like, more closed. I'm not crying because I'm sad, I'm crying because, like, my eyes are continuously watering. Um, but, everything is very blurry, like very blurry."
She added:
"Girls be very, very careful where you get your eyelashes done!!I got my individuals done today somewhere new and it turns out they used nail glue on my lashes. I genuinely lost my sight for 2 hours. Thankfully the swelling has gone down, but there still very sore. Be careful."
Scroll down to watch the video..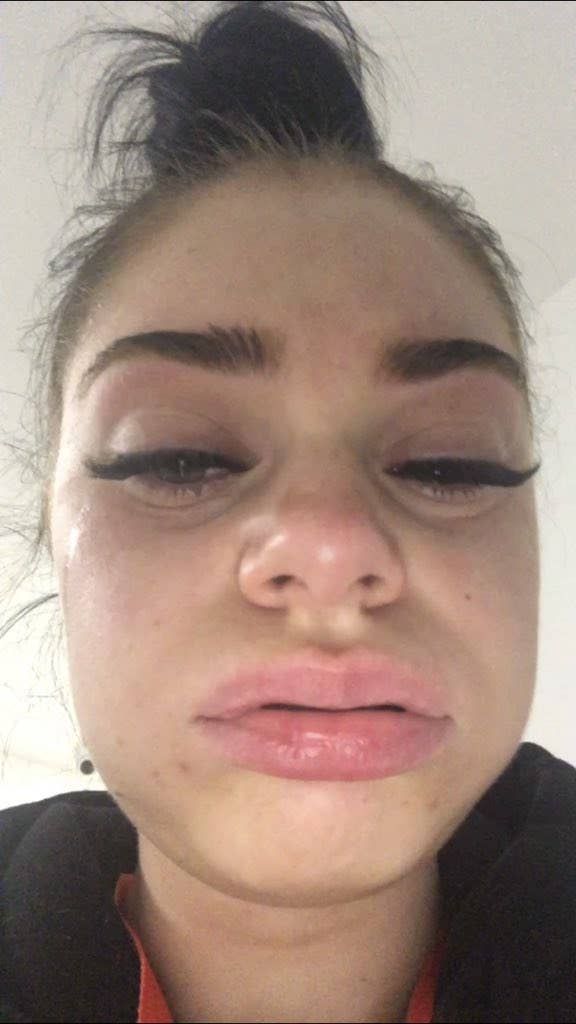 "When my boyfriend asked what glue they used, a lady in the salon said, 'That is for nails!'" she told the site. She later added that her eyes were "recovering well" but are "sensitive and sore."
Thankfully, Rixson wasn't left with long-term damage, but let her experience be a reminder that eyesight is no joke and should be protected.
Advice
If you must get lash extensions at a salon, please do your research about the salon to make sure it's reputable. Ask to see the products the technician is going to use beforehand. Make sure to always ask for a patch test that way you can be sure you won't have a reaction to the glue and go blind!
https://twitter.com/MeganRixson/status/1053419904903213056?ref_src=twsrc%5Etfw%7Ctwcamp%5Etweetembed&ref_url=https%3A%2F%2Fwww.buzzfeednews.com%2Farticle%2Flaurenstrapagiel%2Feyelash-extensions-wrong-glue-very-bad
Watch the video below
See how botched lip filler procedure distorted a woman's looks
Think you friends would like this? Please share with them on Reddit, WhatsApp, Instagram, Twitter, and more..