A failed regional coup in Ethiopia has left four people dead, including Ethiopia's Army Chief of Staff, the office of Prime Minister Abiy Ahmed's confirmed Sunday.
The army chief, General Seare Mekonnen, was shot while trying to prevent a coup against the administration in Ethiopia's northern Amhara region. The region's President Ambachew Mekonnen and Amhara Regional Government Office Advisor Ezez Wassie were killed also killed from gunshots in the coup, which happened on Saturday evening in Bahir Dar, the capital of Amhara.
The Army Chief of Staff General Seare Mekonnen and retired Major General Gezai Abera were killed at Seare's home by his bodyguard, according to a statement from the Prime Minister's office.
Regional Attorney General Migbaru Kebede sustained heavy injuries and is undergoing medical treatment, the statement said.
Prime Minister, Abiy blamed the attempted coup on a Brigadier General named Asaminew Tsige and others. Tsige has been serving as the regional government's Peace and Security Bureau head after being given amnesty and released from prison last year.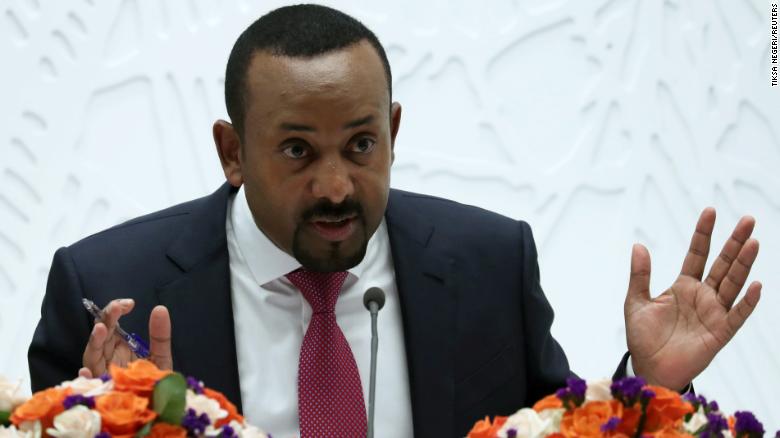 The Prime Minister "conveys his deepest sympathies and condolences to the family and friends of the deceased," statement from the office of the said.
Buy Amazon health and household stuffs on discount through this link
"The coup attempt in Amhara regional state is against the constitution and is intended to scupper the hard-won peace of the region".
Ethiopia's Amhara region and other regions have suffered ethnic violence recent years. Since his election last year, Prime Minister Abiy Ahmed has made moves to end political repression by releasing political prisoners, removing bans on political parties and prosecuting officials accused of human rights abuses.
Abiy came to power in 2018, following the resignation of Prime Minister Hailemariam Desalegn, after years of anti-government protests over economic and political exclusion, and led by the Oromo, Ethiopia's largest ethnic group.
Below is a statement from the office of the Prime Minister
Read more about Ethiopia through this link