Indian government Wednesday said it has started evacuating about three hundred thousand people from coastal areas as Cyclone Vayu approached.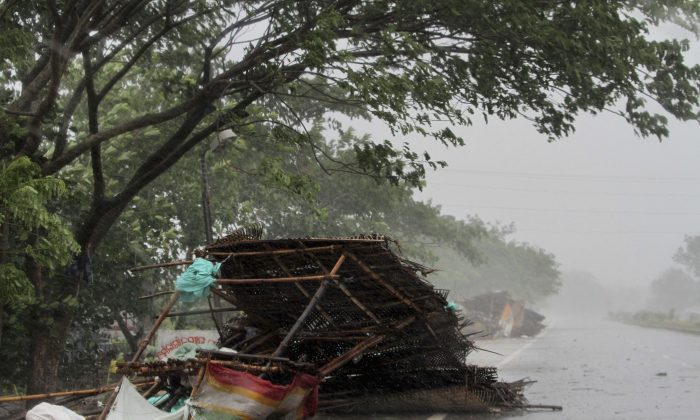 "We have started evacuation in coastal districts today morning," a Gujarat disaster management official said on Wednesday.
According to authorities, the cyclone which has been gathering intensity over the Arabian Sea is expected to hit land on Thursday. The wind speed of Cyclone Vayu is said to be equivalent to a Category 2 hurricane.
One of the most vulnerable areas where people are being evacuated from is the Gujarat areas – a home to large refineries and sea ports near the storm's path.
Buy Amazon health and household stuffs on discount through this link
A company official said the cyclone is expected to weaken by the time it reached the Jamnagar-based refinery.
"But in case the course changes or intensifies, the refinery is ready for any contingency," he added.
Adani Ports and Special Economic Zone Ltd is preparing are evacuating employees from the two ports it runs to safer areas, a spokesman said.
"Our Mundra and Tuna ports will be closest to the path," he added. "All the necessary precautions are being put in place."
In 1999, India had a more powerful cyclone which killed about 10,000 people and caused damages running into billions of dollars. More than 1.2 million people were evacuated ahead of the storm that time.
#CycloneVayu to hit #Gujarat coast between Porbandar and Mahuva around Diu and Veraval on 13th Jun early morning as a very severe cyclonic storm with wund speed around 150 kmph gusting upto 170 kmph. pic.twitter.com/cqp0guzuBl

— NDMA India | राष्ट्रीय आपदा प्रबंधन प्राधिकरण 🇮🇳 (@ndmaindia) June 12, 2019