Barely one year after receiving praises from football loving fans around the globe for impressive performance at the 2018 World cup, Brazilian footballer, Neymar is in the news again, this time for a wrong reason.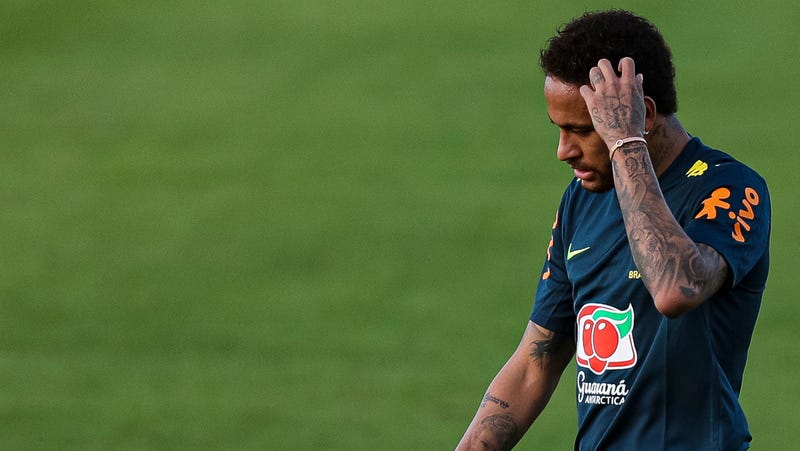 According to a Sao Paulo police report, an unidentified woman said that the 27-year-old football star who currently plays for Paris Saint-Germain (PSG), assaulted her at a French hotel in Paris last month.
The accuser told investigators in Sao Paulo that she met Neymar in Paris after chatting with him on Instagram.
Thereafter, Neymar's assistant sent her plane tickets according to her, and on the 15th of May, she was already in Paris and checked in to the Hotel Sofitel Paris Arc Du Triomphe.
The unidentified woman further told police that Neymar arrived at the hotel that same night "apparently drunk" and that they talked and "caressed".
Buy Amazon health and household stuffs on discount through this link
"However, at some point, Neymar became aggressive, and through violence, practiced sexual intercourse against the will of the victim," the police report said.
She returned home to Brazil two days later and without filing a complaint with French police because she was "emotionally shaken and afraid to register the facts in another country," according to report
Police document said the woman will go through medical exams as part of an investigation.
However, in a video published on his Instagram page, Neymar dismissed the allegation, and at the same time revealed some erotic photos and messages exchanged with the accuser on WhatsApp. Scroll down to watch the video.
He said;
"I'm accused of rape. It is a 'heavy' word, it is something very strong, but that's what's happening now," he said.
"I was caught by surprise, it was very bad and very sad to listen to that, because anyone who knows me, knows of my behavior, knows that I would never do something like that."
"What happened that day was a relationship between a man and a woman, inside four walls, something that happens with any couple," Neymar said, maintaining his innocence.
"It's very sad to believe the world is like that, that there are people who want to take advantage, want to extort other people," Neymar said in his video.
"It was something that happened, it was a setup and I was caught out, but it has to be a lesson (learned) from now on."
Neymar's management said on his website that all evidence of attempted extortion and non-rape will be submitted to the authorities in a timely manner.
Watch video
https://www.youtube.com/watch?v=h10Zn4kH7OY
WhatsApp conversations between Neymar and the rape accuser Najila Trindade before and after the incident were later made public by Brazilian TV channel Globo. Read the conversations through this link.