Nigeria's oldest prisoner, Pa Celestine Egbohuche, on Thursday regained freedom after 19 years at Enugu Maximum Prison.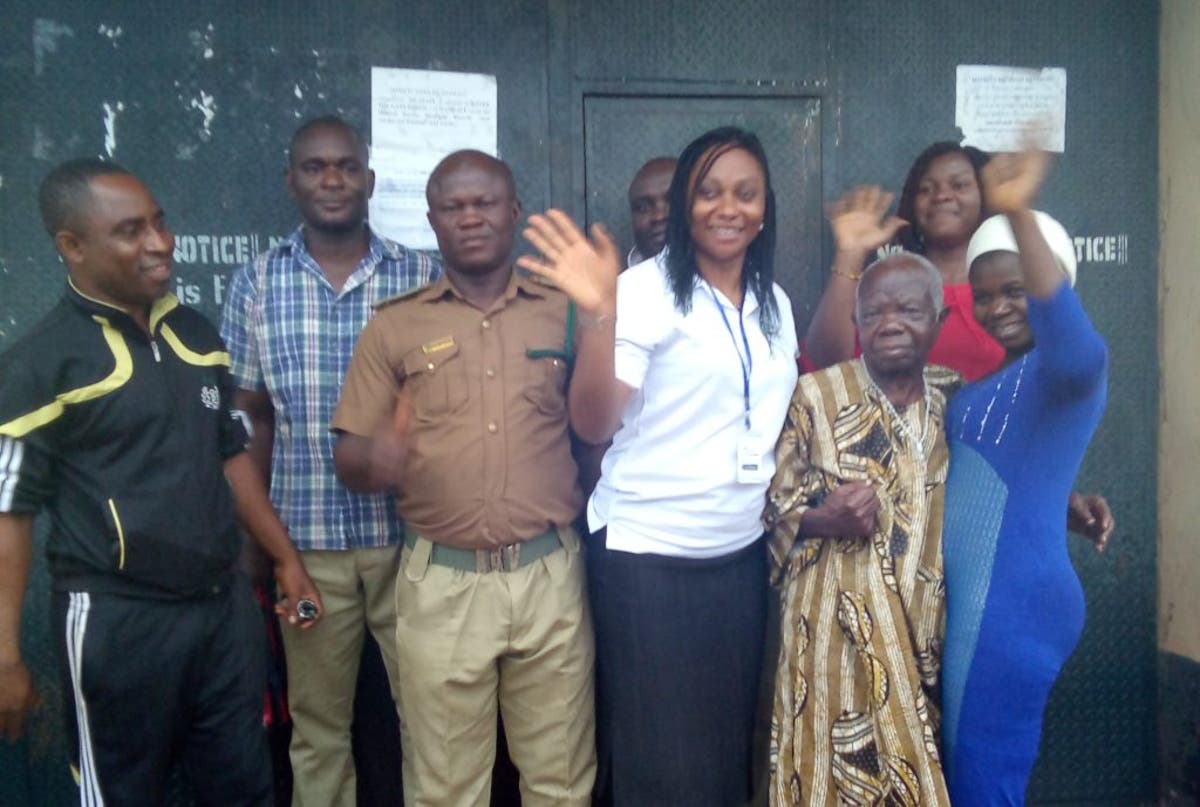 Pa Celestine, 101, reunited with his only surviving daughter, Miss Chisom Celestine, after the efforts of Global Society for Anti-corruption paid off. The non-governmental organization, GSAC, had been pushing for his release from the Enugu Prison.
The centenarian, who was born in Amachara-Owerre, Akokwa in Ideato North Local Government Area of Imo State Nigerian, was sentenced to death together with his son, Paul and another relation, now 87, Punch reported.
Just before leaving office, former governor of Imo state, Rochas Okorocha, granted him state pardon.
Buy Amazon health and household stuffs on discount through this link
Amidst cheers and jubilations, the ex-prisoner was taken to St. Daniel's Hospital, at No 7, Link Avenue, Independent, Enugu immediately after his release, for medical checkup to ensure that he was fit before going home.
101-year-old Egbunuche reportedly suffers from health problems including diabetes and failing eyesight.
"I'm so grateful to God for this day. I'm the happiest human being on Earth," Egbunuche told newsmen
You May Also Like