Thousands of Venezuelans last weekend crossed the border into Peru despite Peru government's efforts to crack down on migrants without passports or visas.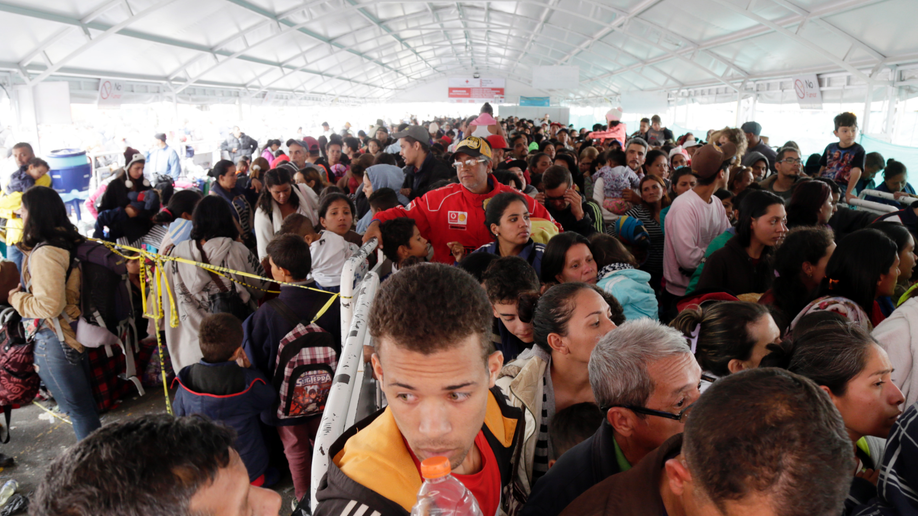 Venezuela's economic collapse under President Nicolas Maduro has unleashed so much suffering on her citizens, resulting to the biggest migratory crisis in recent Latin American history.
In a move to stem the flood of immigration from crisis-stricken Venezuela and similar other countries, Peru imposed new rules on Saturday June 15 requiring migrants to have passports and visas before coming to Peru, closing a door to many Venezuelans who do not have them.
But asylum seekers are not required to have passports under international law, providing poor Venezuelans lacking documents a way to file asylum which is seen as the last hope.
Thousands of desperate Venezuelans managed to rush into Peru before the crackdown took effect on Friday. Some of them had walked for weeks to reach Peru, a U.N. officials said.
A staggering number of 4,700 asylum claims were reportedly filed on Friday alone. According to the U.N. refugee agency, UNHCR, the number amounted to more than half of the over 8,000 Venezuelans who entered the country on Friday.
Buy Amazon health and household stuffs on discount through this link
You May Also Like