Philippines President Rodrigo Duterte has always been on the news not for political or economic discussions, but for his love of women. He enjoys talking about romance and doesn't hold back any word when he speaks no matter who is listening.
Barely two months after he bragged about the huge size of his manhood during public speech, he dropped another bombshell during public speech in Tokyo May 31, on "The Future of Asia."
Duterte said he used to be gay but "cured" himself by marrying beautiful women, a claim that drew outrage from a human rights group.
He made the statement when he was speaking to members of Tokyo's Filipino community. In an attempt to mock his political opponent, Sen. Antonio Trillanes, Duterte said a gay person told him Trillanes appeared to be gay.
"I said, 'Are you sure?' They said, 'You ask any gay person who sees (him) move, they'll say he's gay,' " Duterte said. "No wonder. Good thing Trillanes and I are similar. But I cured myself."
Duterte said his ex-wife, Elizabeth Zimmerman, was the reason why. Duterte married Elizabeth Zimmerman in 1973 when she was a flight attendant. They split in 2000.
"When I began a relationship with Zimmerman, I said, this is it," Duterte told the crowd. "I became a man again."
Buy Amazon health and household stuffs on discount through this link
His statement did not go well with some people. Jean Freedberg, the Human Rights Campaign's director of global partnerships said:
"President Rodrigo Duterte's outrageous remarks are just another attempt to divert attention from his administration's long record against human rights," Freedberg said.
"Instead of making insulting and often nonsensical remarks about LGBTQ people and marginalized communities, it is high time that he takes action to end the well-documented human rights abuses committed by government and security forces officials across the Philippines."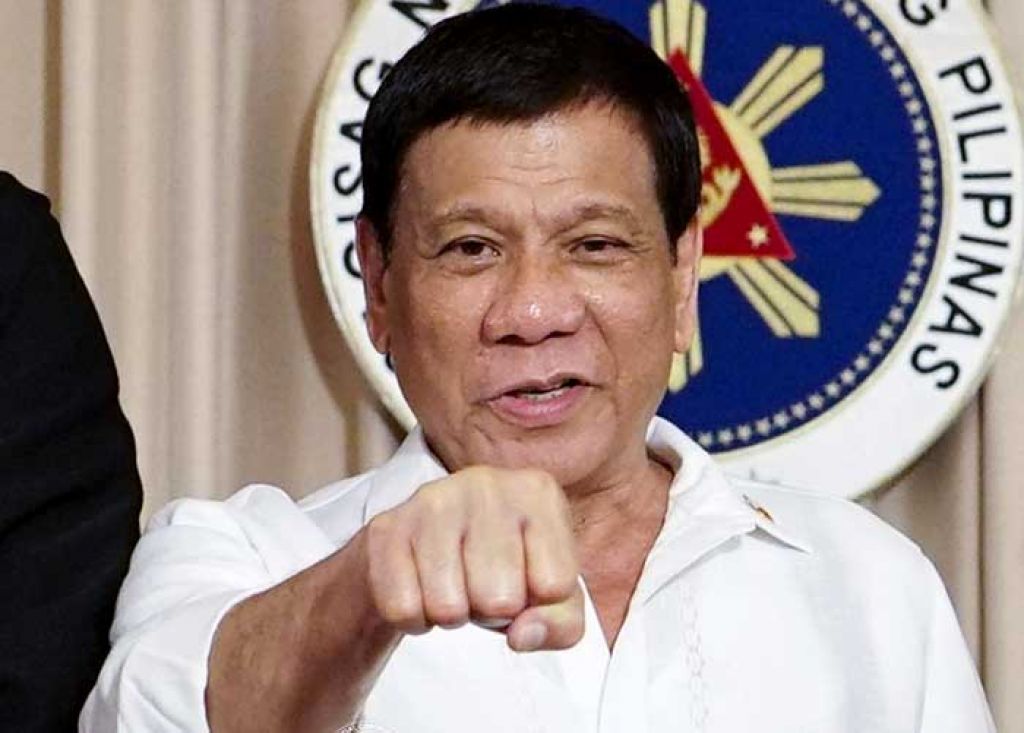 The story was once reported by CNN. The CNN version of the story mentioned Duterte's current partner, Honeylet Avanceña, for Duterte's commitment to women. Duterte and Avanceña have been linked since the 1990s, and they have a child together.
Weird: Philippine President, Rodrigo Duterte brags about his big manhood during public speech
"I hated handsome men afterward," Duterte said. "I now prefer beautiful women."
Duterte has often used words that mean "gay" in his language to insult political foes.
Homosexuality is not outlawed in Philippines though and gay persons have open relationships.