U.S Federal prosecutors in New York Monday charged multi-millionaire Jeffrey Epstein with having operated a sex trafficking ring in which he sexually abused dozens of underage girls, CNN reported. He pleaded not guilty to the charges.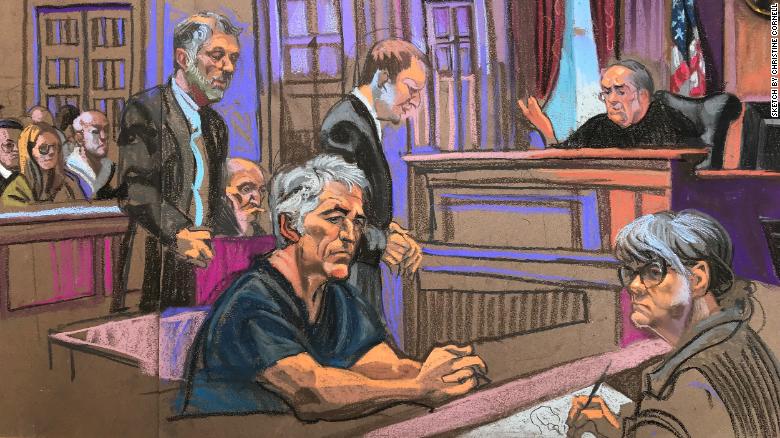 According to court papers, Epstein ran a trafficking enterprise between 2002 and 2005 during which time he paid hundreds of dollars in cash to girls as young as 14 to have sex with him at his Upper East Side home and his estate in Palm Beach. The charges allege that he coordinated with employees and associates to lure the girls to his residences and paid some of his victims to recruit other girls for him to abuse, CNN reported.
"In this way, Epstein created a vast network of underage victims for him to sexually exploit, often on a daily basis," Manhattan US Attorney Geoffrey Berman said in a statement Monday.
66-year-old Epstein – a registered sex offender, was arrested Saturday night at Teterboro Airport in New Jersey aboard his private jet upon returning from Paris.
Federal and NYC authorities using a crow bar to pry open the door to Jeffrey Epstein's townhouse in Manhattan on Saturday. https://t.co/wm8Q5B7oI6 pic.twitter.com/0HzmmFoadm

— Yashar Ali 🐘 (@yashar) July 8, 2019
Prosecutors told court that later that evening, federal agents executing a search warrant of Epstein's mansion in New York City seized a "vast trove" of lewd photographs of young-looking women or girls.
Buy Amazon health and household stuffs on discount through this link
Epstein, who made headlines in 2003 when he donated $30 million to Harvard University, through his Jeffrey Epstein VI Foundation, was charged with one count of sex trafficking of minors and one count of conspiracy to engage in sex trafficking of minors – two crimes that could be up to 45 years in prison if convicted of both counts.
Wearing navy prison garb and fluorescent orange sneakers, Epstein pleaded not guilty to the charges in Manhattan federal court on Monday afternoon during one of two proceedings.
US District Court Judge Richard Berman ordered his bail hearing postponed until July 15 to allow his defense lawyers time to file a written bail proposal.
Jeffrey Epstein is being held at the Metropolitan Correctional Center, a federal detention center in lower Manhattan. Learn more about Jeffrey Epstein in an article published by businessinsider