U.S Federal prosecutors in Brooklyn Friday said convicted drug lord Joaquin "El Chapo" Guzman owes the U.S $12B in assets and they are seeking to recover it.
El Chapo – the onetime leader of the Sinaloa Cartel was convicted of  drug-trafficking conviction in February this year.
According to new court documents filed in Brooklyn, the U.S wants to collect a total of $12,666,191,704.00 from the Mexican drug lord and his empire.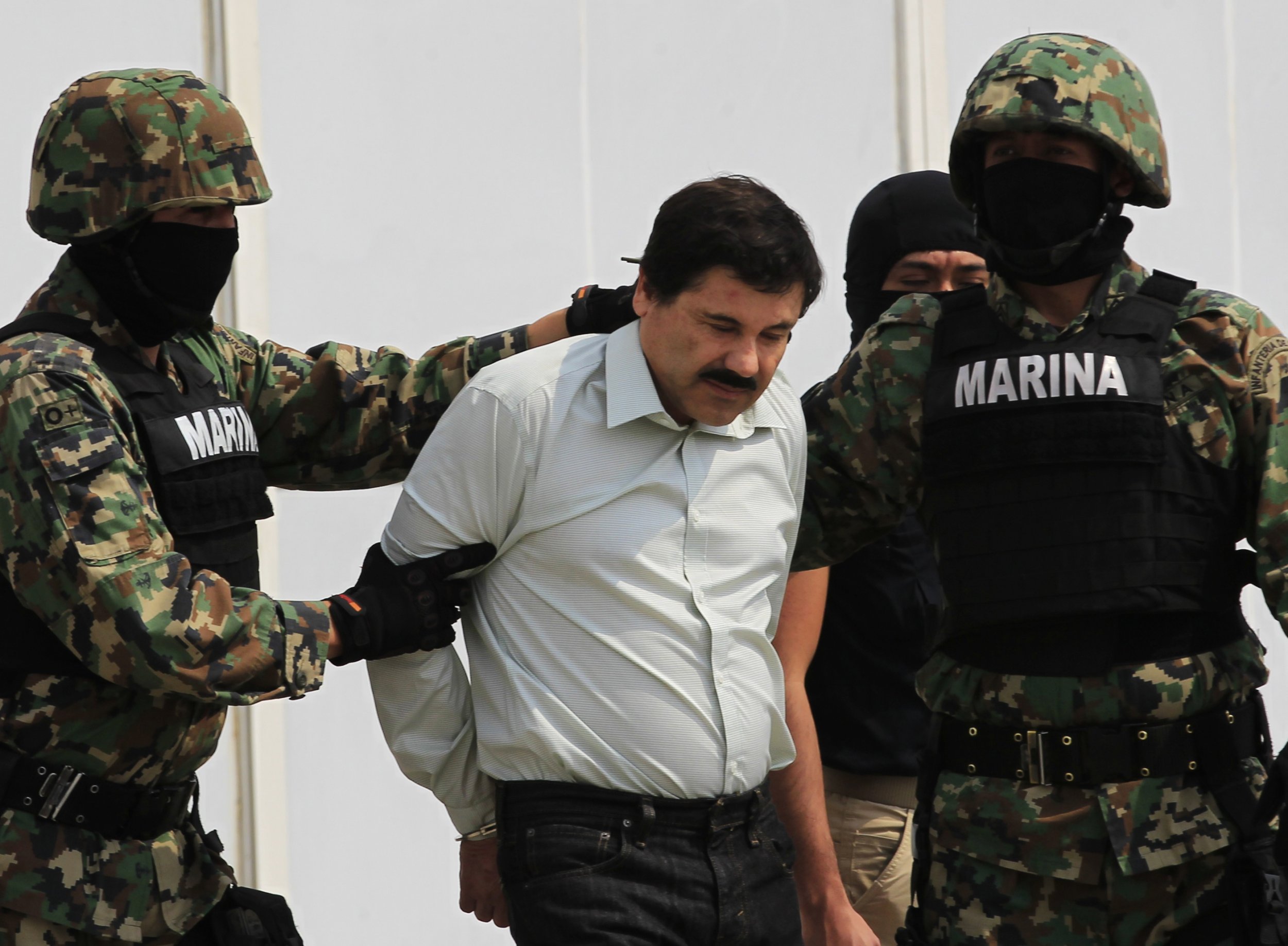 During his 11-week trial, several witnesses testified that the now-62-year-old man lived a life of luxury — enjoying a fleet of planes, gold-plated, jewel-encrusted guns, and even had his own zoo equipped with a little train to ferry him around the enclosures.
But it is unclear if the once wealthy man still has such huge of money as his wealth had long dried up.
Buy Amazon health and household stuffs on discount through this link
"The government need not prove that the defendant can pay the forfeiture money judgment; it need only prove by a preponderance of the evidence that the amount it seeks is forfeitable."
"The government is entitled to the forfeiture of all property that constitutes or is derived from the defendant's narcotics-related crimes, as well as any property that facilitated the commission of those crimes," the court papers read.
The 12-page court document says that the Federal prosecutors calculated the staggering amount based on a review of drugs trafficked, drug proceeds, and Guzman's money laundering schemes.
Guzman's lawyers filed a motion for a new trial, but a judge ruled Wednesday that the drug lord will not be getting a new trial.
His lawyer Jeffrey Lichtman said the denial of the request for a new trial wasn't "remotely surprising."
"We've said from the start that the Joaquin Guzman trial was more of an inquisition, a show trial, than an exercise in true American justice," Lichtman said. "We're at the point that even though jurors committed crimes while themselves judging Mr. Guzman, a hearing to determine the extent of the misconduct was not even ordered.
"If such a hearing were to occur. I have no doubt that the 18 jurors and alternates would have told 18 different stories – thus necessitating a new trial for sure. Instead, there will always be a stain of injustice on this case as the jury's rampant misconduct was summarily swept under the rug by the court and the government."
El Chapo is scheduled to be sentenced to life in prison on July 17. Read our February post when he was convicted through this link