The king of Dubai is going through some challenges in his marriage, according to multiple media reports.
Sheikh Mohammed bin Rashid al Maktoum is reportedly suspecting his wife of having 'inappropriate contact' with her British bodyguard after he saw them together during surprise visit to their London home.
Family sources said Maktoum was 'shocked' to see his 45-year-old wife with the bodyguard at their lavish residence in London when he went for joint wedding of three sons. He immediately demanded that his wife must return with him to Dubai.
Princess Haya reportedly refused to go back to Dubai with him, a problem that could lead to UK's most expensive divorce.
Huffpost reports that Princess Haya bint al-Hussein is said to be in hiding in London "in fear for her life" after walking out on Sheikh Mohammed bin Rashid al Maktoum.
Buy Amazon health and household stuffs on discount through this link
Sheikh Mohammed al Maktoum flew back home to Dubai alone – while his wife and their two young children remained in London.
The 69-year-old billionaire ruler is said to have harbored deep concerns about the close relationship between his much younger wife and the former army officer who provided security for the Dubai royal family.
Princess Haya who is one of his six wives, reportedly lavished gifts on the bodyguard, while senior royals were critical of the closeness between the pair.
According to a family source: "The Sheikh came back to the house unannounced and found his wife with the bodyguard. His suspicions were confirmed.
"Having left for his sons' wedding he was not expected to be back so early.
"He did not tell the staff he would be coming back and arrived unannounced at the house where he found his wife and the bodyguard. They were too close for his liking."
The couple are said to be already embroiled in legal tussle for custody of their children aged 11 and 7.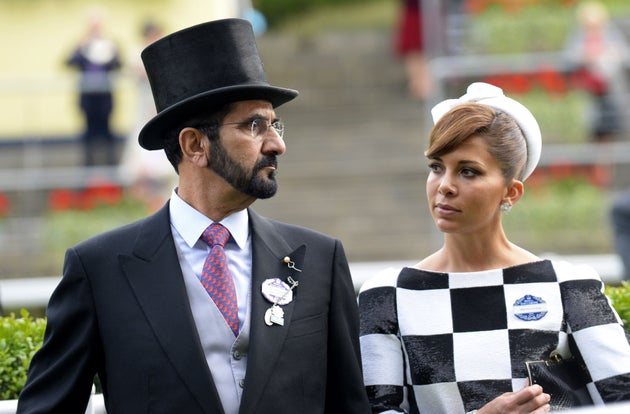 Princess Haya, the youngest of the sheikh's six wives, is said to be hiding with her children in her £85million mansion while her husband is trying to obtain a court order to have his children returned to Dubai.
Although Sheikh Mohammed, an avid poet, has not commented publicly on the matter, he has published many poems which allude to the alleged trouble between him and his youngest wife.
He once said;
"All my poems are a result of personal experience… I have never written any verse without it being a reality of my life."
In one of his poems apparently about heartbreak before his London visit, he pleaded: "I have tried and tried again to meet you, but my efforts to approach were in vain.
"You have met my undying fervor with silence. Why would you respond, when you deny I exist?"
Another poem in Arabic states: "I no longer care whether you live or die, you no longer have any place in my life, go to the person that interests you."
Without naming Princess Haya, further verses bitterly urge: "Go to whom you get busy with."
When he came back from London where he reportedly saw his wife too close with the bodyguard, the billionaire ruler wrote the following poem and posted on internet;
'You betrayer, you betrayed the most precious trust, and your game has been revealed.'
Analysis by Israeli newspaper Haaretz reports Sheikh Mohammed is "humiliated" but will "negotiate fairly to end the marriage on condition that his children are returned to him."
According to Huffpost, Princess Haya was educated at Bryanston School in Dorset and went to Oxford University. She is the daughter of the late King Hussein, half-sister of current Jordanian King Abdullah II and has close ties to the UK royal family.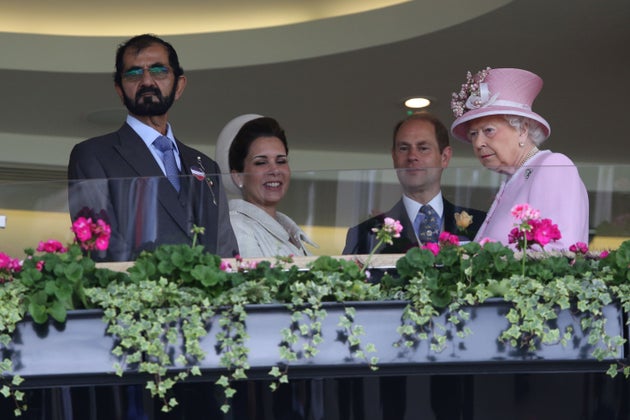 UPDATE
Sheikh Mohammed bin Rashid al Maktoum has just filed a lawsuit, CNN and Irish Times, reported
You May Like
'One doesn't marry an actress' – Queen Elizabeth's husband reportedly advised Prince Harry not to marry Meghan