Heavy fighting broke out in northern Mexico on Thursday after security forces arrested a son of notorious drug kingpin Joaquín "El Chapo" Guzmán. The drug lord is currently serving a life sentence at Colorado's Supermax prison after being convicted of drug trafficking in July this year.
El Chapo's son, Ovidio Guzman Lopez was arrested in Culiacan, a city in Western Mexico and a stronghold for El Chapo's Sinaloa cartel, the BBC reported.
His arrest sparked gun battles on the streets of the city between cartel members and security forces, the Guardian reported.
A main road that leads out of the city was blocked by burning trucks and others were shut by the army, according to the report.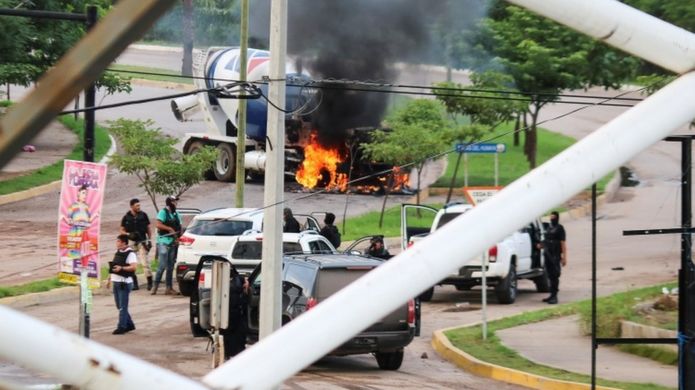 Images shared on Twitter show masked gunmen manning machine guns in the back of a truck on the streets of the city.
A lawyer for the Guzmán family told the Associated Press, "Ovidio is alive and free," BBC reported.
Buy Amazon health and household stuffs on discount through this link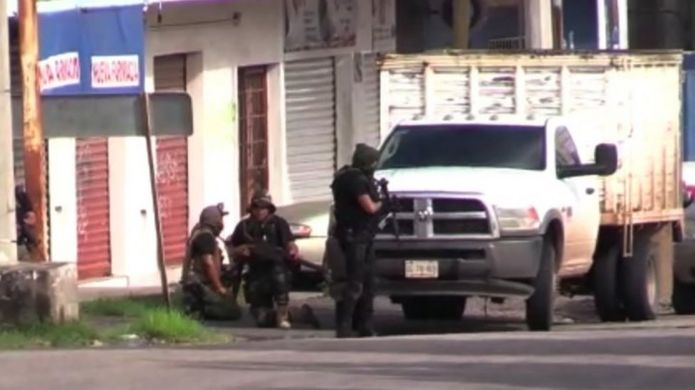 The state government said Mr Guzmán was found in a house by a police patrol on a routine search, according to the report. It said cartel members subsequently launched the huge attack in an attempt to seize him back from the authorities. Fighters also attacked security forces in other parts of Culiacán.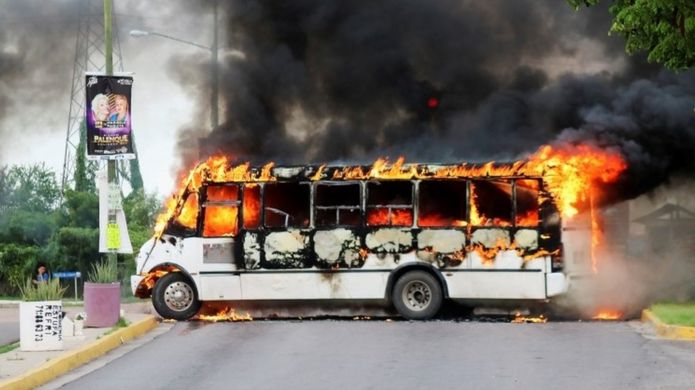 Witnesses described scenes of panic in the city, a stronghold for the Sinaloa cartel, as families with small children fled from gunfire.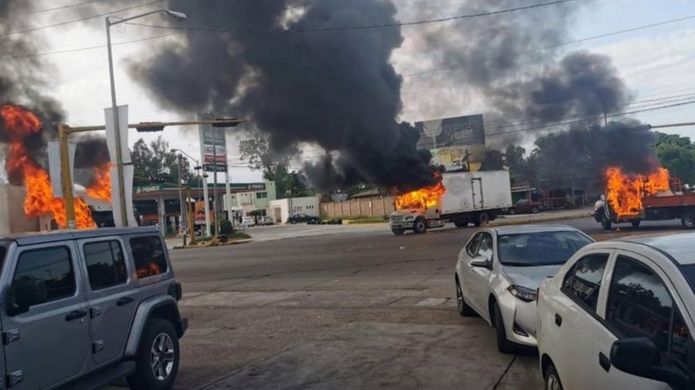 "No one knows what is going on but everyone is afraid and they have told us to not come in to work tomorrow," Ricardo González, a city resident, told AP.
Footage on social media showed a pick-up truck with a machine gun mounted on the back, in scenes reminiscent of a war zone.
PHOTOS: Inside Colorado's Supermax prison where Joaquin 'El Chapo' Guzman will spend life in prison
Mexico's President Andrés Manuel López Obrador said he would hold a meeting of his security cabinet to discuss the incident.
Ovidio Guzmán Lopez released. From a PR standpoint alone, this was a total disaster – the slow drip of info, the photos of Guzmán in custody, the government statement… just terrifying how badly authorities handled it pic.twitter.com/syJwtPQHGy

— Stephen Woodman (@Stephentwoodman) October 18, 2019