Bernard Tyson, the Chief Executive Officer of Kaiser Permanente and an advocate for racial justice and workplace diversity has died. He was 60.
Tyson died in his sleep on Sunday morning, the company confirmed. But the company did not disclose the cause of his death
Tyson had served as chief executive since 2013 and chairman since 2014 after a more than 30-year career with the company.
"A light unto this world has gone out," Marc Benioff, CEO of Salesforce, tweeted Sunday. "He always did so much for others & the world. One of the world's greatest CEOs. I will always remember him with LOVE in my heart."
A light unto this world has gone out. Bernard Tyson our loving friend & board member has passed away. He always did so much for others & the world. One of the world's greatest CEOs. I will always remember him with L❤️VE in my heart. My prayers are with his family for peace. pic.twitter.com/ALg6gYOVNm

— Marc Benioff (@Benioff) November 10, 2019
In addition to leading one of America's largest nonprofit health plans, Tyson was the first black person to become the CEO of Kaiser. He promoted racial justice and workplace diversity. In 2017, Time Magazine listed him among "100 Most Influential People" and included him in its list of 50 top leaders in healthcare in 2018.
Buy Amazon health and household stuffs on discount through this link
"An outstanding leader, visionary and champion for high-quality, affordable health care for all Americans, Bernard was a tireless advocate for Kaiser Permanente, our members and the communities we serve," the company said in a statement Sunday.
During his tenure at Kaiser, the company grew its workforce of 174,000 to 218,000 people, and its annual revenue from $53 billion to nearly $83 billion, CNN business reported. Tyson also served on the board of directors for the American Heart Association and Salesforce and was a member of the Business Council, a group of the United States' 200 leading CEOs.
The day before his death, Tyson spoke at a conference on equity in healthcare and technology. Earlier that week, Tyson spoke on a panel at the AT&T Business Summit, where he discussed the need for companies to be both diverse and inclusive of diverse workforces.
"What I'm after is bringing the most diverse populations inside of my organization and tapping into the brilliant minds that come from a universe of experiences that are very different depending on how you grew up, your community, your neighborhood, how you solve problems," Tyson said at the AT&T event Tuesday.
"Inclusiveness is very important to me and that means when I step into the room — yes, I may be different from everybody at the table — but I don't have to 'fit in.' I get to come in and be who I am and I create a different organism inside of that group dynamic for us to take performance to the next level," he said.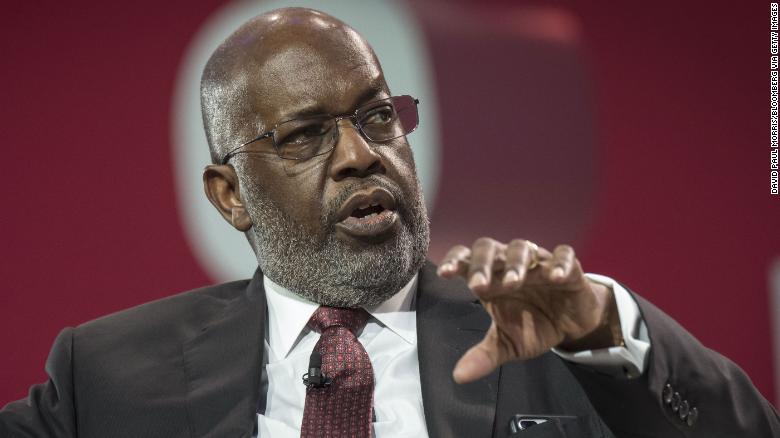 California Governor Gavin Newsom issued the following statement after learning of the passing of Bernard J. Tyson, chairman and CEO of Kaiser Foundation Health Plan, Inc. and Kaiser Hospitals.
"Jennifer and I are deeply saddened to learn of the passing of health care pioneer and our dear friend Bernard Tyson. Bernard's vision and influence made an impact at home and abroad, and he led with excellence on behalf of millions of Kaiser patients and thousands of employees. We will always remember how he made health care accessible for so many while paving the way for countless professionals of color to pursue leadership roles in health care and corporate America.
"Our thoughts are with Denise, the Tyson family, and all at Kaiser Permanente who were inspired by Bernard's leadership and example."
Based in Oakland, California, Kaiser Permanente is a not-for-profit hospital and health insurance system serving 12.3 million people in eight states and the District of Columbia. Executive Vice President and Group President Gregory Adams has been named as interim chairman and CEO, the company said Sunday.
Bernard Tyson is survived by his wife Denise Bradley-Tyson, and three sons.