Fire broke out almost simultaneously Tuesday morning at a busy market in central Lagos, Nigeria's largest city and commercial center.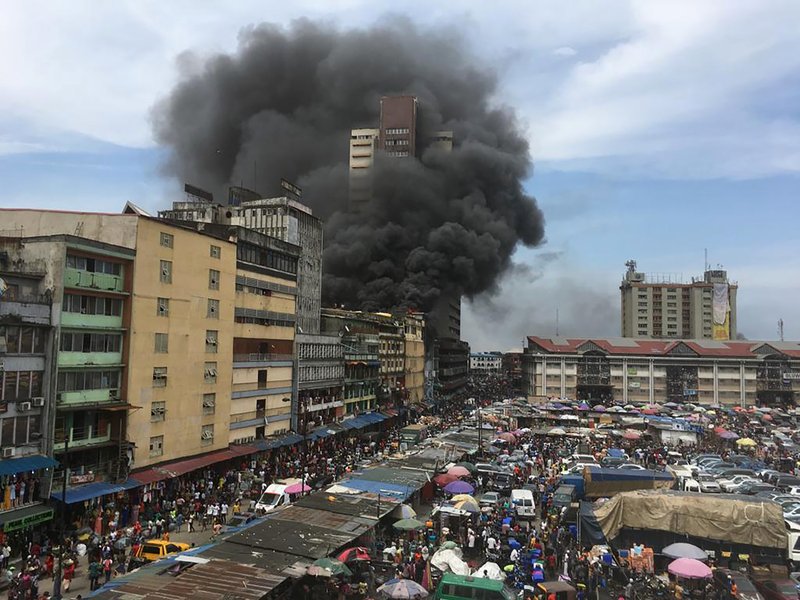 Balogun Market, where the fires erupted, is one of Nigeria's largest textile markets. It is a popular market in Lagos to buy colorful Nigerian fabrics, apparel and shoes.
"We have split our team in two to fight both fires," Ganiyu Olayiwola, head of the Federal Fire Service in Lagos, told The Associated Press. The two fires don't appear to be related, he said, adding that it wasn't immediately clear if there were any casualties.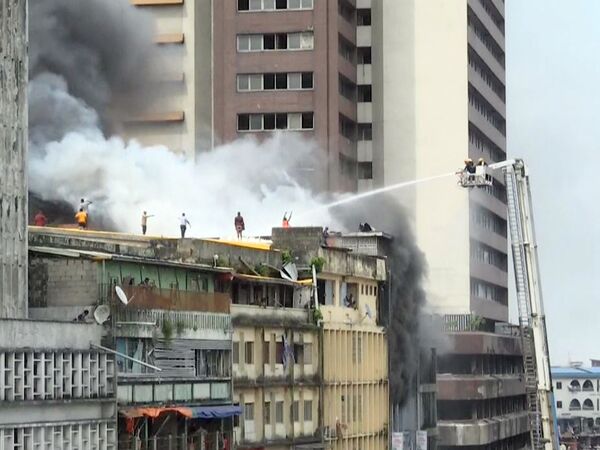 Thick black smoke and flames were shooting up from five-story buildings surrounding the market as firetrucks attempted to get access to the fire.
The fire, which started in the morning and became a major blaze by midday, and it is still unclear what caused the fire
Buy Amazon health and household stuffs on discount through this link
One video that has gone viral though, shows a man battling the huge fire alone with just small buckets of water.
Watch the video below
Fires and other disasters are common on Lagos Island where the Balogun market is. In March this year, a three-story building housing a school, residential apartments and shops, collapsed, killing at least 20 people.