A 76-year-old New York City woman miraculously survived on Friday after falling out of her Upper East Side apartment window and plummeting seven stories. She landed on a crate of fruit and vegetables on the sidewalk below.
Barbara Heller was sitting on her window ledge when she toppled over –– frightening bystanders below, police said.
But workers had been unloading produce in front of a supermarket on the street at the time—and the elderly woman's life was saved as her fall was cushioned by boxes filled with carrots, onions, pears and limes.
She had dropped onto the boxes of produce after first landing on a plastic storage bin that sticks out from a first floor ledge of the building, her ex-husband Charles Heller told the Daily News.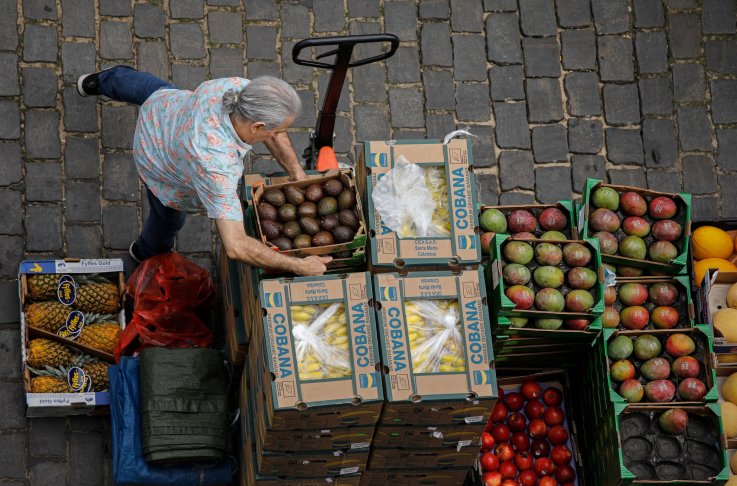 Barbara Heller sustained a number of injuries, including a pierced lung and a broken pelvis and rib, in the fall, but her ex-husband said it was "amazing" that she not only survived, but avoided a head injury.
He also explained that Barbara Heller had been recovering from back surgery when she fell, adding that she could "barely walk."
Buy Amazon health and household stuffs on discount through this link
Kelli Blue, a friend of Barbara Heller who was in the apartment with her at the time of the fall, told the Daily News that the woman had gone to the window to get some air as she also suffers from chronic obstructive pulmonary disease.
Blue said her friend had had spinal fusion surgery in October last year and she was helping her travel to and from appointments and looking after her pets.
Officers at the scene where a woman accidentally fell out of her Upper East Side apartment.
At the time of the fall, Blue said she had cracked open the window for her friend a little, but that Barbara Heller had opened it the rest of the way and started leaning out. She added that she didn't see the woman fall, but heard a "loud crash" and ran to see what had happened.
"I'm nosy, so I ran out onto the terrace and it didn't even occur to me it was her," Blue told the Daily News. "When I looked down I thought she was dead and I was freaking out. I just ran down there." By the time she got down to the sidewalk, Blue said another woman had rushed to her aid.
Anthony Ruggerio, 50, was smoking a cigarette on his lunch break when he heard a noise.
"It was loud. Like rocks falling on the platform above me," he told the Post. "I turned, I ducked, when I turned back there was a lady on the floor. She turned to her side and [groaned]. I thought she was dead."
Dante McFarlane, 22, saw the aftermath of the horror, "I was shocked. I went inside [the store] came back out and she was on the floor."
Woman falls 80 feet from her balcony while practicing a yoga pose
Police were notified about a woman who fell from a window at East 81st St. and First Ave. in Manhattan at around 11.40am on Friday, police said.
When officers arrived, they found she was "conscious and alert" and being treated by medics. She was taken to New York Cornell Hospital in a stable condition, the spokesperson said.
The spokesperson added that further investigation by police revealed that she had fallen out of an open window and no criminality in suspected in the incident.