A Tokyo-bound plane carrying coronavirus medical supplies crashed on Sunday while taking off from Ninoy Aquino International Airport in the Philippines capital city of Manila, killing all eight on board.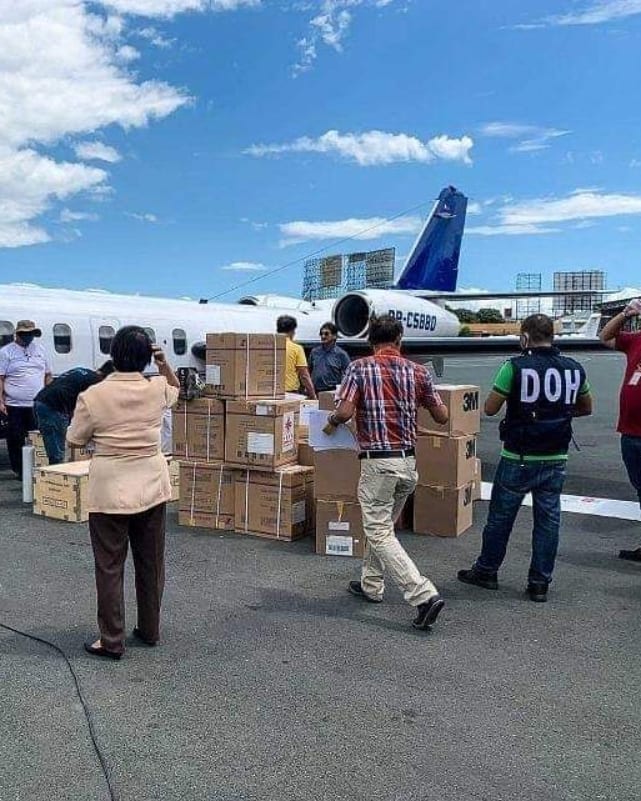 All passengers on board Lion Air Flight RPC 5880 died after the plane caught fire as it was taking off from the airport, according to Manila's International Airport Authority.
The crew, a nurse, and a coronavirus patient were among the dead.
UPDATE NO. 1

What: Plane Crash
Where: NAIA Terminal 2, Pasay
When: March 29, 2020 (Sunday)

Distance from Chapter: 3.9 kms (10 mins)

Involved: Lion Air Flight RPC 5880 (Chartered Plane)

Flight Route: Manila to Cebu (to be confirmed) pic.twitter.com/DgBG3xV1Fh

— Philippine Red Cross (@philredcross) March 29, 2020
An American and Canadian were on board the flight, according to the flight's passenger manifest. The other six on board were Filipino, according to the manifest.
Buy Amazon health and household stuffs on discount through this link
The passengers included medical personnel, according to Red Cross spokesman Richard Gordon.
Watch the video
The plane was reportedly carrying medical supplies, the Philippines News Agency said, adding that the plane caught fire on the runway.
Lion Air just crashed at NAIA
An aircraft, Breaking: A plane got crashed at Ninoy Aquino International Airport (#NAIA) tonight carrying medical supplies. 8 passengers including pilots are confirmed dead. #Philippines #Covid_19 #CoronaUpdate #Manila pic.twitter.com/g6hQql6vtv

— Dr.Sunil Kumar Meena (@DrSunilKumar_) March 29, 2020
Photos from our team on the ground. pic.twitter.com/5SYvVxkcZk

— Richard J. Gordon (@DickGordonDG) March 29, 2020
Why are more men dying from coronavirus than women? Here's what the experts say