Kim Yo Jong, the powerful sister of North Korea's leader, has bashed South Korea and threatened them with military action following a relationship breakdown between the two nations.
According to Fox News, Kim Yo Jong took aim at the inter-Korean liaison office in the border town of Kaesong, promising a "tragic scene" after she described them as "the enemy" and accused them of not doing enough to stop an anti-Pyongyang leaflet campaign. She called the liaison office "useless."
Kim Yo Jong took a harsh stance and called defectors who helped with the leaflet campaign "human scum" and "mongrel dogs."
She said North Korea's military would determine how to retaliate for the activists' propaganda leaflet campaign targeting North Koreans.
"By exercising my power authorized by the supreme leader, our party and the state, I gave an instruction to the arms of the department in charge of the affairs with enemy to decisively carry out the next action," she said in a statement carried by the North's official Korean Central News Agency.
"If I drop a hint of our next plan the (South Korean) authorities are anxious about, the right to taking the next action against the enemy will be entrusted to the General Staff of our army," she said.
Buy Amazon health and household stuffs on discount through this link
"Our army, too, will determine something for cooling down our people's resentment and surely carry out it, I believe."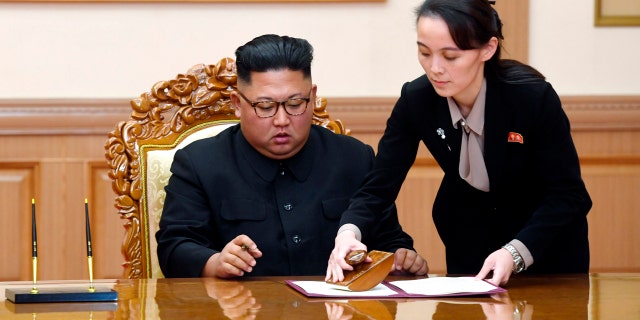 Kim Yo Jong now serves as the first vice department director of the ruling Workers' Party's Central Committee, an elevated position that grants her greater power over the party and, by extension, the country. When her brother Kim Jong Un disappeared from the public eye in April, rumors circulated that Kim Yo Jong would potentially replace him as leader of the country.
The relationship between North and South Koreas has deteriorated in recent months, with North Korean officials expressing frustration over stalled nuclear talks with the Trump administration —  discussions supported by South Korean President Moon Jae-in, The Post reported.
North Korea fires short-range missiles barely two months after Kim Jong-un met with U.S President Trump