The heart-stopping photo above shows a Californian man dangling 150ft above the New Melones Lake as police officer tries to pull him over the railing with one hand. The incident happened on Monday in Vallecito, California, according to The Sun.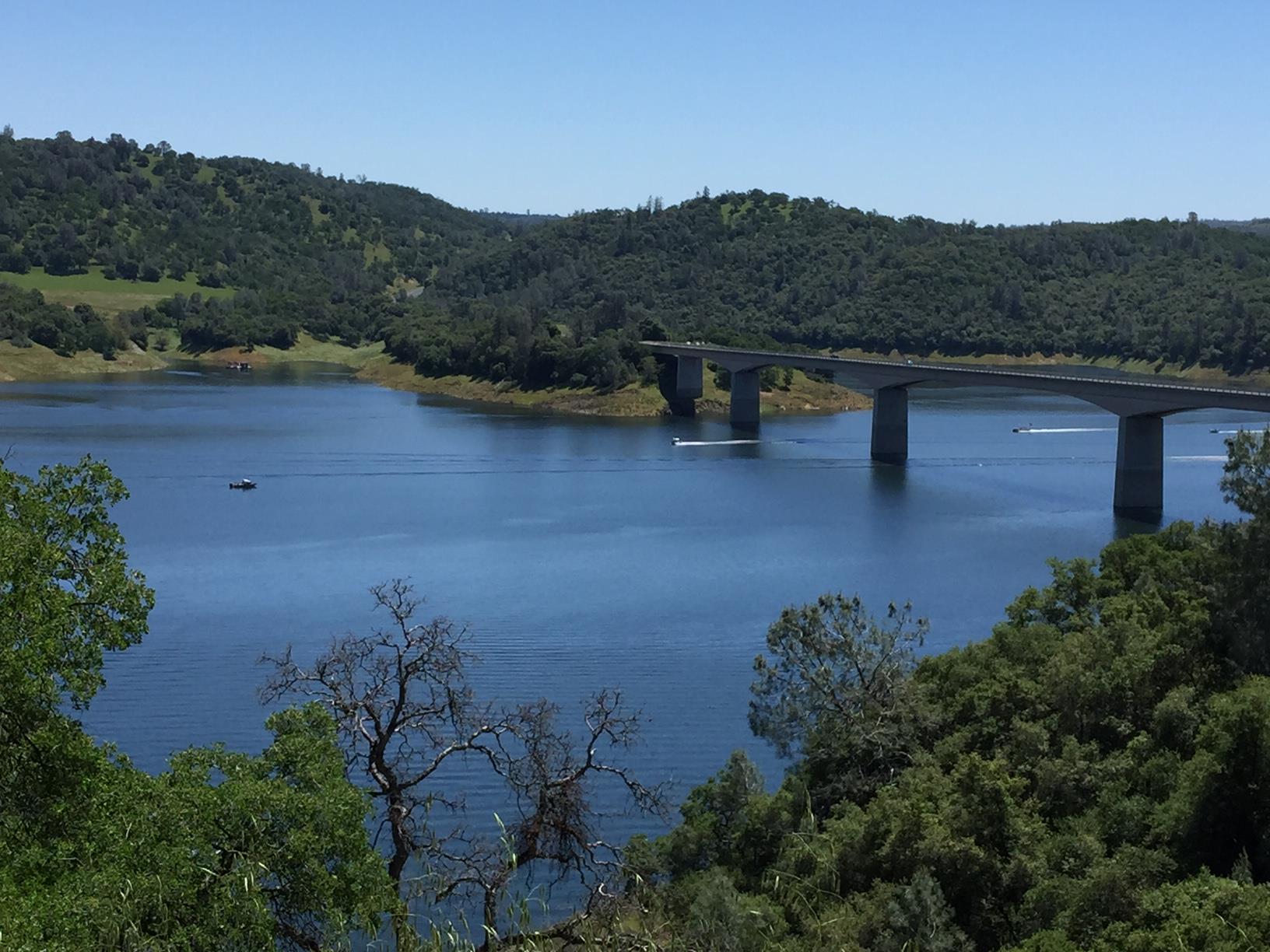 Authorities in Tuolomne County arrived the area after they received a report that a man was threatening to jump off a local bridge in Sierra Nevada.
When the officers arrived, they talked to the suicidal man for about 10 minutes but then he climbed over the railing and tried to jump, according to the report.
It was then that the officer Andrew Long, lunged through the railing and grabbed him by one arm, holding on for about 30 seconds.
Luckily, the hero officer successfully pulled the man to safety with the help of the other members of the rescue team.
The Tuolomne County Sheriff's office said in a statement: "We want to thank all of our allied agencies and the heroic work of all law enforcement personnel today. Your bravery, dedication and persistence saved a life."
Buy Amazon health and household stuffs on discount through this link
Check out the photo again