Brazilian President Jair Bolsonaro was on Saturday fined $100 for violating Covid-19 containment measures in Sao Paulo state by failing to wear a face mask and provoking huge crowds at a motorcycle rally for supporters.
The far-right president led thousands of motorcycles in the "Accelerate for Christ" rally in Sao Paulo. About 12,000 motorcycles participated in the rally, according to a survey by local authorities.
Back in May 2020, São Paulo's state government said that anyone who violates the covid-19 mask rules would pay a fine of about $110.
The Coronavirus have continued to sweep through Brazil, with death toll reaching more than 484,000 as of June 13, second only to the United States
Bolsonaro, who is planning to seek re-election as president next year, has been holding frequent rallies recently, defying a prior warning from Sao Paulo Governor Joao Doria, a political rival, who had said the president would be fined if he failed to comply with the state regulations.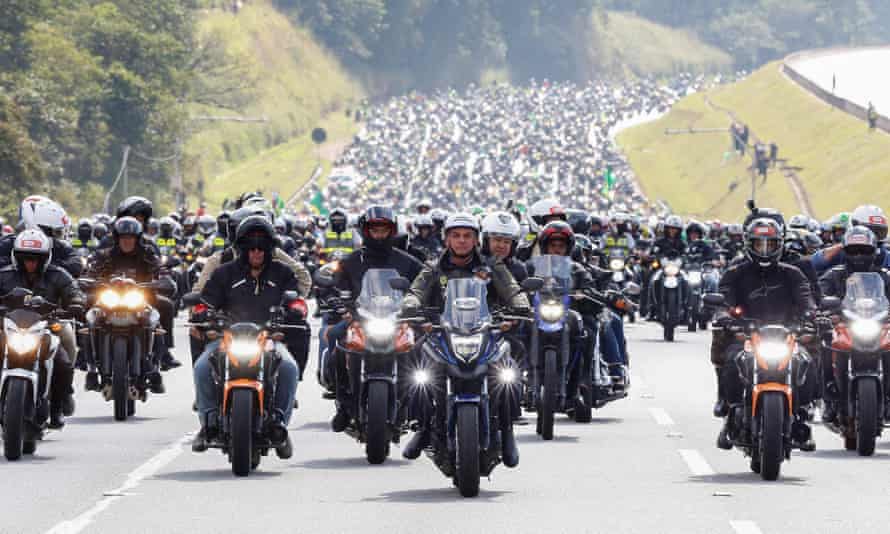 Bolsonaro regularly criticizes stay-at-home orders and face mask rules, instead touting medications such as chloroquine and hydroxychloroquine despite studies showing they are ineffective against Covid-19, according to AP.
Buy Amazon health and household stuffs on discount through this link
Addressing a huge crowd of flag-waving supporters, Bolsonaro renewed his comments against face masks, saying he planned to order mask requirements be lifted for people who have been vaccinated against Covid-19 in the South American nation.
"Anyone who's against that doesn't believe in science. There's no way a vaccinated person can transmit the virus," he said.
State officials said on Saturday that the president, his congressman son, Eduardo, and Infrastructure Minister Tarcisio Gomes have been fined 552.71 reais, or about $108 each, for disobeying the face mask rules and for failing to observe social distancing measures at the rally.
The president's office has not released any statement about the fine as at the time of this report.