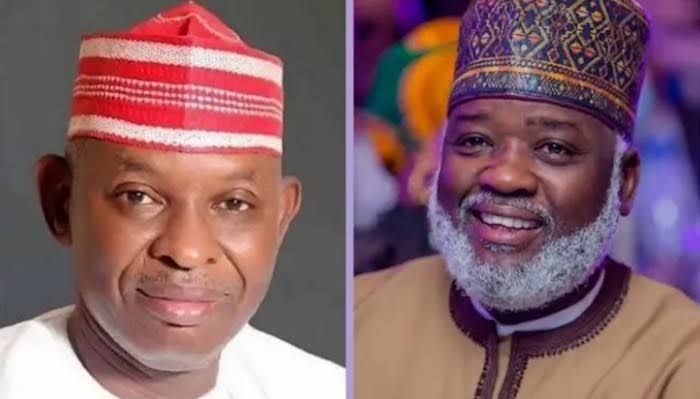 Residents of Kano state have responded with a blend of disappointment and hope following the recent judgment delivered by the Court of Appeal.
The Guardian reports that the atmosphere in the state remains tense but relatively calm as individuals grapple with contrasting sentiments regarding the court's decision.
Alhaji Abubakar Aminu, a prominent business figure within Kano, labelled the verdict as a blow to democracy.
Aminu expressed deep disappointment in the judiciary, asserting that the court failed to acknowledge the trust and overwhelming support the people of Kano had shown for the New Nigeria Peoples Party (NNPP) candidate during the polls.
Despite this setback, he remains optimistic, pinning his hopes on the Supreme Court to uphold the people's will.
Buy Amazon health and household stuffs on discount through this link
Echoing similar sentiments, Alhaji Baba Abubakar Umar, a Special Adviser to Governor Yusuf, expressed regret over the appellate court's ruling.
Umar lamented what he described as the court's dismissal of the people's mandate, citing past electoral experiences where victories were overturned by what he termed "electoral manoeuvres."
He highlighted the disappointment over the Appeal Court's decision, emphasizing their resolve to seek justice at the Supreme Court.
Umar emphasized that the judiciary appeared to favour technicalities over the spirit of the law, resulting in what he perceived as the denial of the people's rightful choice.
Undeterred by the setback, he remained resolute, drawing parallels with previous cases in Edo and Osun states where mandates were restored. Umar expressed confidence in the Supreme Court's ability to rectify the situation, urging for fairness and restoring what he considers their legitimate mandate.
"We won the election in 2019, and this is exactly what happened. It was upturned through some forms of electoral manoeuvring. Now, we won election again in 2023, and it is disappointing that the Appeal Court ruled against us.
"The judiciary has ignored our plea on the basis of law and decided rather to take the side of technicality to deprive the people of Kano of their legitimate rights. This is rather unfortunate.
"But we would not be deterred. We would proceed to the Supreme Court, and we strongly anticipate that the Supreme Court will return our mandate.
"It has happened in Edo and Osun states. We believe Kano will not be different. This is not unexpected anyway. The struggle continues. We hope the judiciary will be fair enough to return our mandate," he said.
The article was originally published on Politics Nigeria.