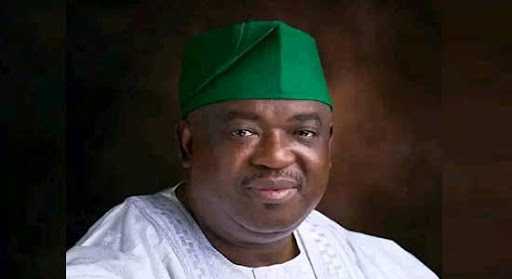 The Court of Appeal sitting in Abuja has sacked Governor Caleb Muftwang of Plateau State.
A three-member panel, in a unanimous decision on Sunday, held that Muftwang was not validly sponsored by the Peoples Democratic Party (PDP) as provided by Section 285(2) of the Nigerian Constitution.
The court also declared APC's Nentawe Yilwatda as the winner of the March 18 Plateau State Governorship Election.
The panel agreed with the appellant, Goshwe, that the PDP's failure to adhere to the Plateau State High Court's order in suit no: PLD/J304/2020 and the Court of Appeal order in CA/J1/93/2021 constituted a breach of law. This required the PDP to conduct valid ward, local government, and state congresses before nominating candidates for various elective positions.
Consequently, the panel nullified the Governorship Election Petitions Tribunal's judgment, deeming it "highly inconsistent" and a violation of fair hearing due to its reliance on expunged witness statements to dismiss Goshwe's appeal.
Buy Amazon health and household stuffs on discount through this link
The panel instructed INEC to revoke Mutfwang's certificate of return and issue a new one to Goshwe.
"The first petitioner (appellant) is perfectly entitled to be returned as governor. INEC is directed to withdraw the certificate of return from Caleb," the court held.
The article was originally published on Politics Nigeria.