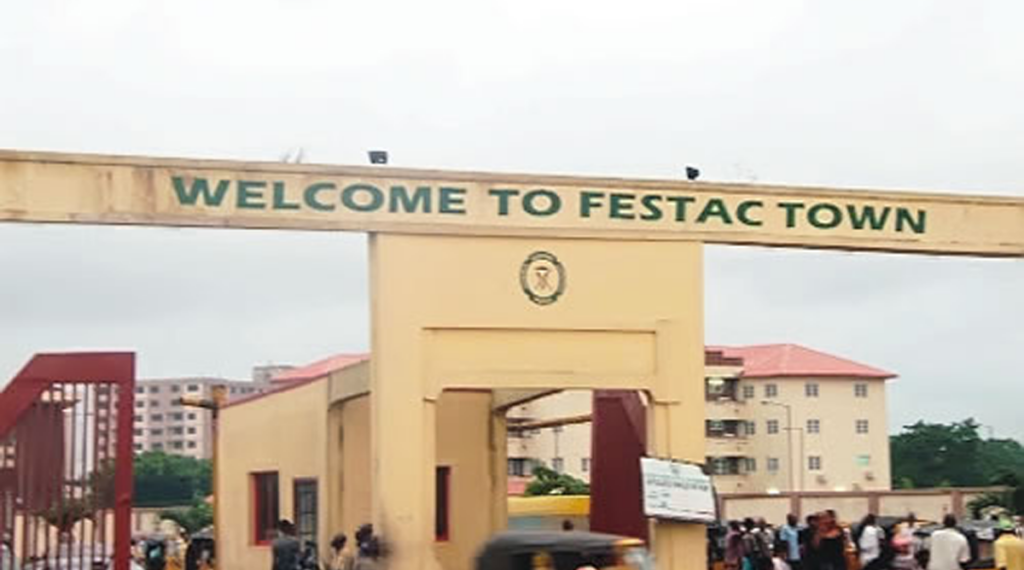 The Federal Housing Authority (FHA) has disclosed a plan to demolish 677 houses, while 744 others will be partially demolished over infringement by a developer in Phase 2, Festac Town, Amuwo-Odofin area of Lagos State.
FHA's South-West Zonal Manager, Mr. Akintola Olagbemiro, disclosed this during a visit to the affected area to assess level of disregard to building codes and the environment.
According to Olagbemiro, despite letters and stakeholders' meetings, the developers have continued to build on the swampy land without meeting the requirements.
He said: "After so many years of trying to get into the property belonging to FHA, which we labelled as Festac Phase 2. There has been encroachment and illegal development and it's turning the place into a slum. We are trying to see how best we can resolve it and make people live in a more serene environment. Unfortunately, there have been cases of illegal developers and land grabbers."
Deputy General Manager, FHA, Urban and Regional Planning, Southwest, Francisca Michael-James, said: "We have given the residents several notices but to our surprise, works are still going on, without regard to the law.
Buy Amazon health and household stuffs on discount through this link
"Now we have the permission of our management and we will ask for security back up and start enforcement. We will start removing structures from the roads and those on pipelines set back.
"We will also remove the buildings constructed after the stakeholders' meetings where we agreed that everyone should wait until we are done with our assessment but some of them continued to build and concluded that we will regularise, but regularisation is not automatic. Now, the ones that did not meet regularisation will have to go."
Speaking on punishment for contravenors, she said: "In the law, if we demolish, we are supposed to penalise the owner of the building and charge for the fees for the cost of carrying out the operation. Assuming any of the buildings collapsed, the landlord will be charged for manslaughter but the first point of call will be pointing accusing fingers at the agency so, as to avoid that, that's why we want to carry out the enforcement. The enforcement will be done soon.
"The first thing we are doing is to clear the road; some of the buildings will be partially demolished for right of way. 677 houses will be demolished and 744 will be demolished partially."
The article was originally published on Politics Nigeria.