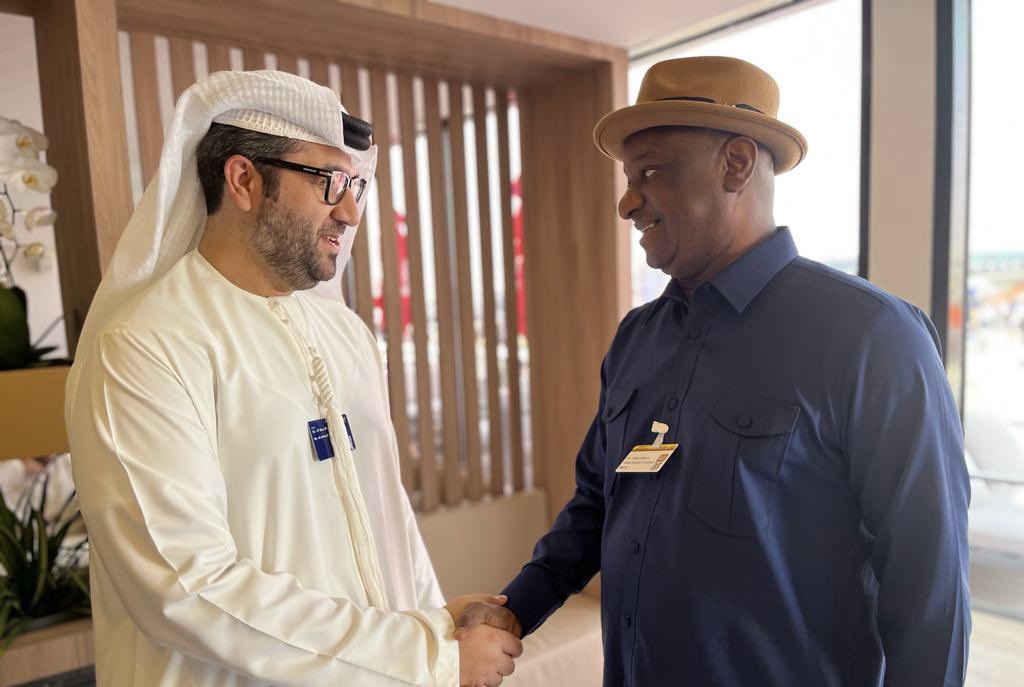 Minister of Aviation and Aerospace Development, Festus Keyamo, has said Emirates Airline will soon resume flight operations in Nigeria.
Keyamo disclosed this in a tweet via his X handle on Sunday, November 19.
Keyamo noted that he met some top officials of the United Arab Emirates flag carrier, adding that they will disclose the exact date to begin operations in the coming weeks.
The minister said the meeting he had with the representatives of Emirates Airline regarding their Dubai to Nigeria flights was on the sidelines of the Dubai Airshow last week.
He added that President Bola Tinubu administration was assiduously working on some details concerning the resumption.
Buy Amazon health and household stuffs on discount through this link
"On the sidelines of the Dubai Airshow in Dubai last week, I met with the top echelon of Emirates Airlines and we continued very warm and fruitful discussions towards the resumption of flights from Dubai to Nigeria, an effort which was championed by President Bola Ahmed Tinubu," Keyamo wrote.
"We are presently working on the small details and the airline will soon announce the exact date of their resumption of the flights."
Keyamo also disclosed that he visited pavilions of leading aviation and aerospace industries around the world at the biennial airshow event
He added that he learnt from the event to contribute more efforts at "organising Nigeria's own version of the Airshow in 2024 in Lagos, Nigeria in collaboration with the private sector".
In October 2022, Emirates Airline cancelled flight operations to Nigeria over its inability to repatriate funds trapped in the country.
The airline suspended operations two times last year, with the first in August 2022.
Emirates Airline said the suspension was due to its $85 million revenue trapped in Nigeria.
After Tinubu visited UAE in September, Ajuri Ngelale, his spokesman, had said the visa ban imposed on Nigerians had been lifted and Emirates alongside Etihad would resume flights to Nigeria.
The article was originally published on Politics Nigeria.