Doing Life With… is a BellaNaija Features series that showcases how people live, work, travel, journalling, care for their families and… everything in between. We are documenting the lives of all people and ensuring everyone is well-represented at BN through storytelling.
Last week, we had a conversation with Kreative Kwame. Did you miss it? Read it here.
Today, we're doing life with Victoria Nkong, a multilingual entertainment consultant and an event producer. Victoria is currently the associate producer for the AFRIMA Awards and the director of Bridge Africa.
Enjoy our interview with her!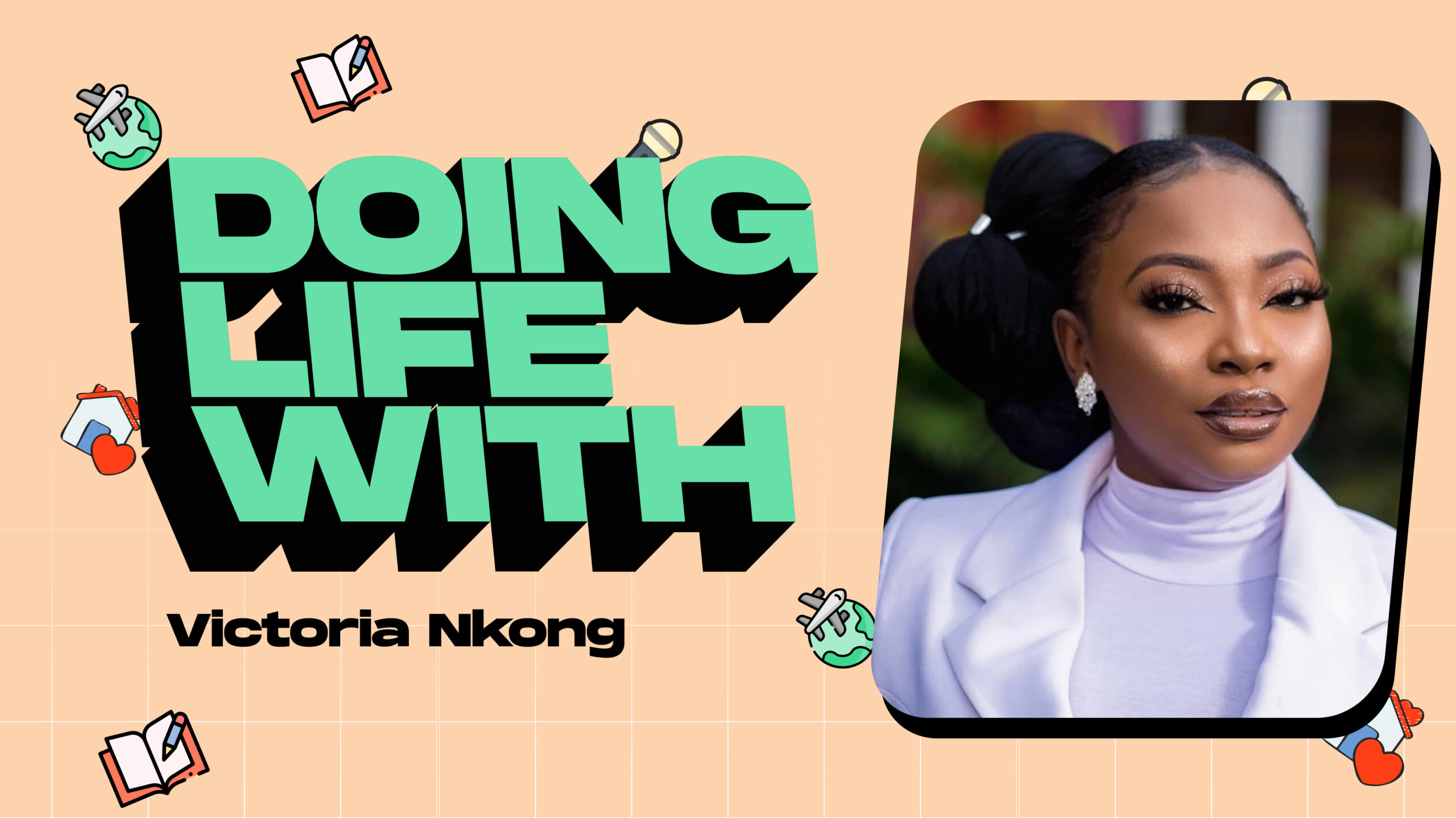 Hey Victoria. How are you feeling right now?
Buy Amazon health and household stuffs on discount through this link
I feel really great, preparing for the launch of bridgeAFRIC, our new adventure. So there's a mixture of excitement and anxiety.
Tell us about your background and what part of your childhood prepared you for what you are today
I grew up in a family of educationists, and my parents sent me to school very early. They always told me that I would be a great lawyer. As the youngest child in the family, everyone doted on me and my dad wanted me to follow in his footsteps as a lawyer. However, as a teenager, I developed a passion for dancing, acting, hosting, and entertainment in general. I believe my secondary school, FGGC Calabar, played a significant role in my interest in showbiz. The school had many exciting social activities that triggered my curiosity. I still remember how I hosted a departmental function in my third year of university, and after that, my department turned to me for serious and recreational events.
You're a director at Bridge Africa, a producer at AFRIMA, a writer, a TV producer amongst other things. How do you wear these many hats?
It is exciting and challenging at the same time. Every hat comes with responsibilities but I guess feeding your focus and starving your distractions, generally planning your schedule and allocating time helps a lot. I must say I love the adrenaline that comes with solving challenges when I'm eventually considered as the "fixer". Doing talent development for AFRIMA is like the side chick while the main chick is actually production. I am the Associate Producer for the AFRIMA Awards which means that I oversee all aspects of the production from different parts of the continent. Particularly, I do talent development for francophone artists at AFRIMA. A lot of sacrifices have to be made in order to keep things effective but I keep my reminders set and always draw strength from keeping a mental picture of the end goal and the vacation after.
The vacation part, very important! 
Actually, it is. It helps to rewind and regain strength.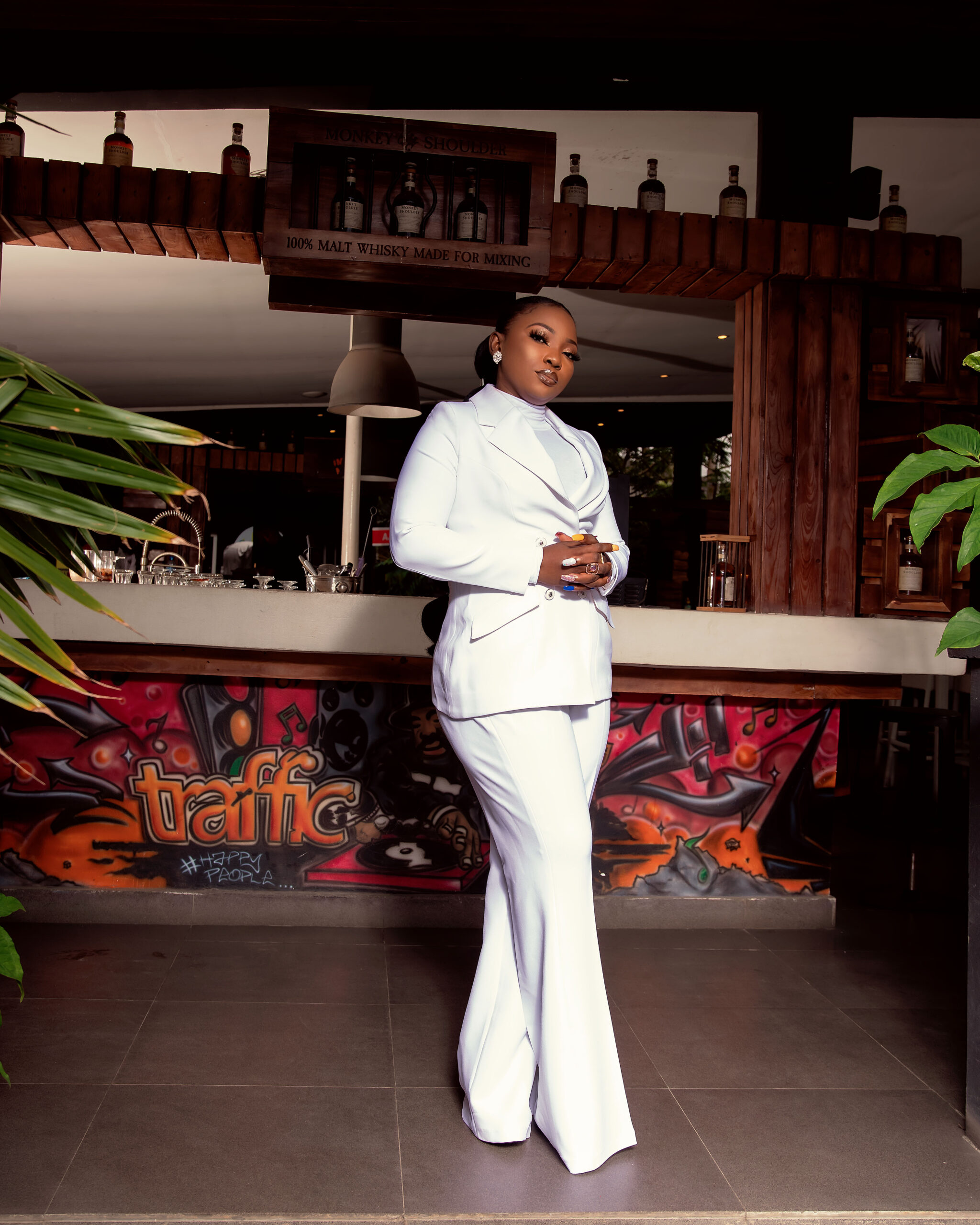 You recently worked with TG Omori to produce Asake's Yoga video. Is that your first collaborative experience with a Nigerian artist? 
Far from it, haha. I've actually worked on several great projects with different artists within and outside Africa.
Tell us all about it
I toured a few African countries with P-Square between 2010 and 2013. I consulted for several artists and have been working with Toofan since 2011. I did the A&R for their song "Ma Girl" featuring Patoranking, and I collaborated with Clarence Peters to produce the video about 6 years ago. I scripted and produced the video for "Journey" by Harrysong in collaboration with Sashavybes in Uganda. I produced Akon's first-ever concert in the Benin Republic in 2010 and handled parts of his African tour. We just concluded a featuring DJ Neptune, Hiro from France and Joeboy and we are shooting the video with Director Pink tomorrow. I've collaborated with a lot of artists, but Asake's coincided with a time when I was talking more about my work with artists. TG Omori made sure that I posted about the project by reminding me regularly. I've collaborated with TG on various projects before, and I still offer consulting services to his brand.
Take your flowers, Victoria. Is there a project you worked on that makes you go, "Wow, I did that!"
Yassss! Several, in fact. 
The last AFRIMA event in Senegal was a success, despite the challenges it faced and the uncertainty around whether it would happen. Similarly, the MAVINs @10 concert in December last year faced several last-minute surprises but still managed to be a success. Also, during my recent intervention at the Acces Festival in Tanzania when I saw the reaction of the audience and the press as I walked down the stage, it hit me like: oh wow, the impact was definitely made. Not to sound arrogant but I think I keep setting new records with every new move because the launch of bridgeAFRIC is giving me goosebumps already ahead of time. Like this was meant to be a small press launch, how are artists flying themselves in already?
Sound arrogant; you've earned it. Haha
Hahaha, indeed.
What are some challenges you've faced so far in your career?
Top on the list would be the attempt of some colleagues to underrate me and use my feminity as a limitation. My excessive passion has also driven me into making some major bad financial decisions and investments but I guess as I grow. It has become clear that the simple solution to challenges is resilience, strategy and focus. For me, there's also the "God's grace" factor.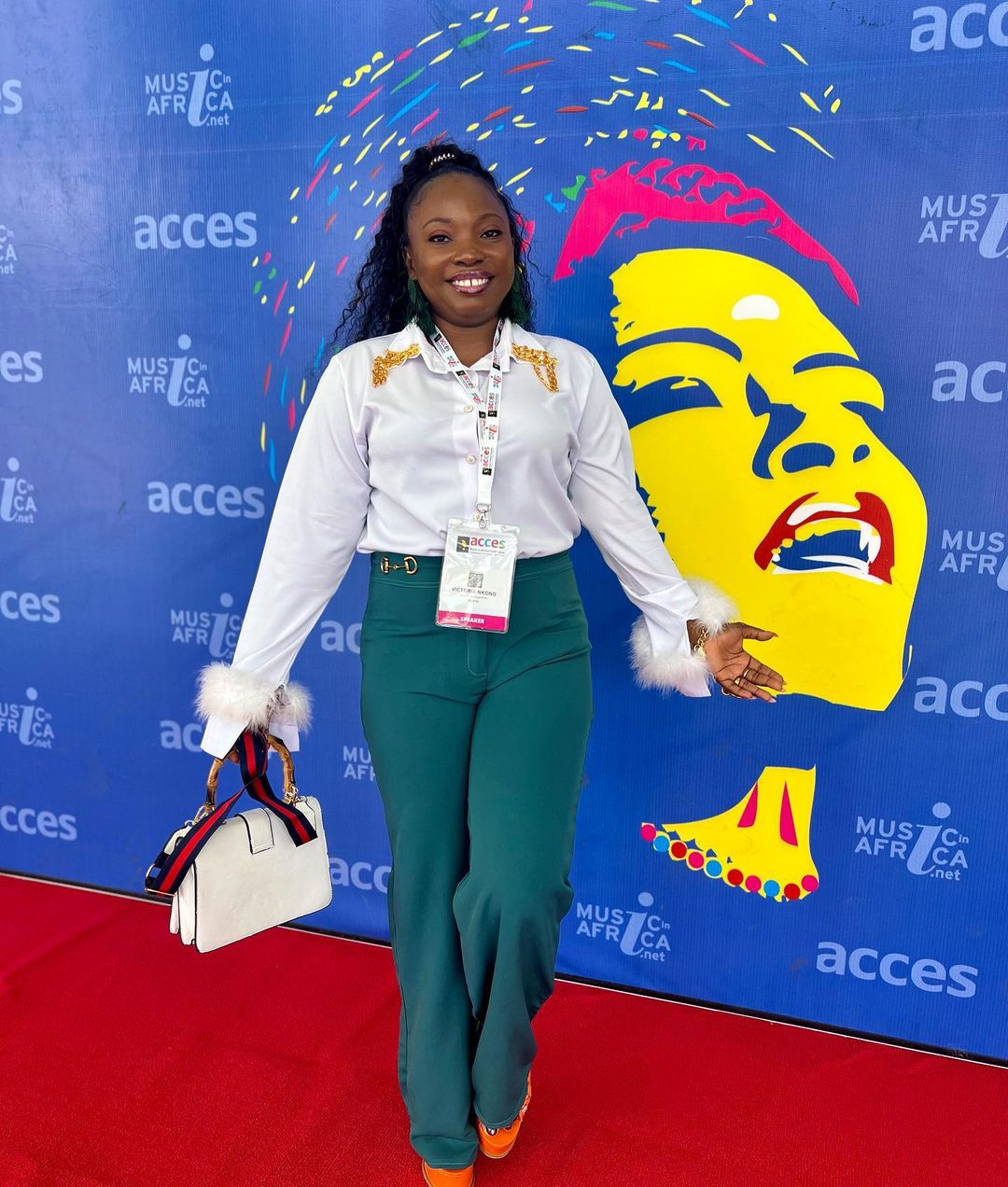 Indeed! So what's a typical day in your life like?
Madness.
As a creative entrepreneur, every day is filled with chaos. I run an orphanage and today, like most days when I'm in the country, I woke up there at 3 a.m. I prayed, did some work, and then helped my 22 children get ready for school. I settled arguments between them and then went to a 7 a.m. meeting for EWL, a Livespot project that I'm producing. I had three project meetings back to back, and then I rushed to shower and headed to Alliance Francaise Ikoyi for a meeting with vendors for the bridgeAFRIC launch. While in the car, I corrected a mood board for a video script and vetted contracts for our newly signed artist. I then received a call from my big sister reminding me that my mum would be flying into Lagos today, which changed my entire day. Some days are different; I could be locked up in my room working on documents all day or jumping between flights since travelling has been a big part of my life in the last decade.
You seemed to have hacked success. Can you share some professional and life that has worked for you?
I think there are a lot of things but just to mention a few: first, people need to know that they can do it. Every battle is first won in the mind. Also, there's nothing like FOMO – pacesetters create the buzz that others fear missing out on. Focus on creating; the fun will come by itself but the business will not run itself.   Build the right network and understand that knowledge acquired on the job will always surpass the knowledge that is learned in class. But you need both to ensure a balance.
More importantly, do not be afraid to try and make mistakes, because there is no such thing as failure and perfection does not exist in the human world. Most importantly, never stop learning. Pace yourself. Delegate to avoid burnout and remember: having the right attitude would always be worth more than having the right skills. If you have both, then you have hacked success.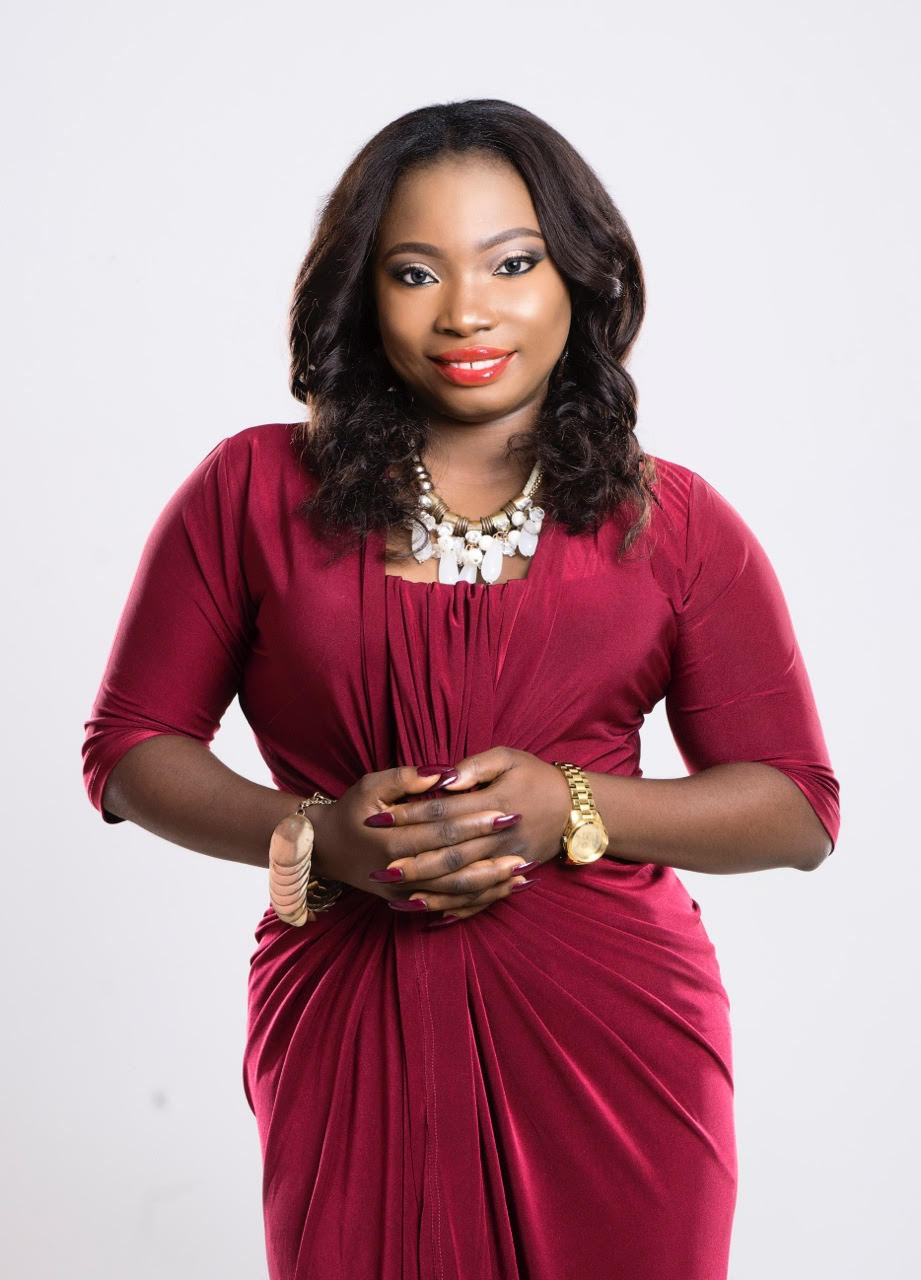 5 things that get you excited or make you feel alive?
Solving problems, putting a smile on people's faces, new shoes, new perfumes and, most importantly spending time with family.
Then the exciting voice of my children welcoming home whenever I arrive at the orphanage is part of it. I wish I could share a video of that to light up your day
One thing you cannot do without every day?
Prayer.
One movie you'd recommend to everyone?  
The Black Book.
Why?
It kept me thoroughly entertained even though I'd ordinarily not watch crime and action because I'm more into romance and thrillers.
Whoi is Victoria Nkong in three words?
Passionate, hardworking and extremely humane.
Thank you for being a part of Doing Life With…,  
Thank you, BellaNaija, for having me.
_
Many thanks to Victoria for having this conversation with us and answering our questions so swiftly. Do you love this content, have any feedback for us, want to be a BellaNaija Features contributor or want to be featured on Doing Life With…? We'd love to hear from you. Shoot us an email: [email protected]
Join us on Saturday for the next episode!
The post Producing Asake's Yoga Video, Overseeing AFRIMA Awards & Directing Bridge Africa: Victoria Nkong On Wearing Many Hats in Today's "Doing Life With…" appeared first on BellaNaija – Showcasing Africa to the world. Read today!.