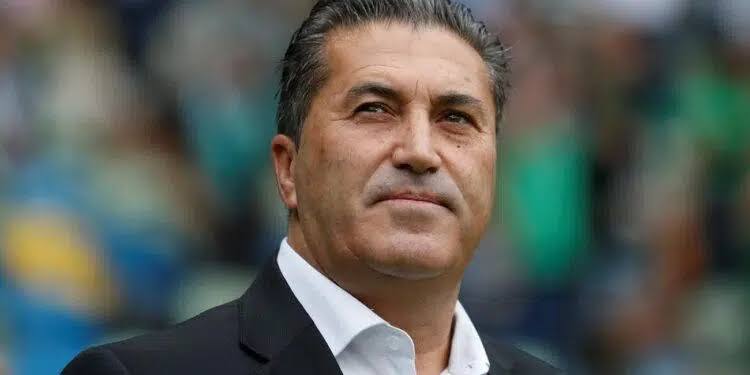 Following the Super Eagles' disappointing 1-1 draw with Zimbabwe in a 2026 World Cup qualifier, NFF board member Nse Essien has admitted frustration within the body.
He revealed that the federation would have sacked head coach Jose Peseiro if they could afford it.
Essien's comments came in an interview with OJB Sports following the team's poor performance, which has left them with just two points from a possible six in their opening two qualifiers.
The poor form of the team has led to widespread calls among fans for Peseiro to be relieved of his duties.
However, Essien explained that the decision to sack Peseiro is not as simple as it may seem. He pointed out that the Sports Ministry, which is responsible for paying the coach's salary, has yet to fulfil its financial obligations.
Buy Amazon health and household stuffs on discount through this link
"The Sports Ministry who employed him were supposed to pay for their salaries. But up till now, nothing has been paid," Essien stated. "If we sack the coaches now, who will pay compensation?"
"Not a dime has been paid yet to this coach who earns about $70,000 a month," Essien added.
While acknowledging the fans' frustrations, Essien reiterated the NFF's obligation to honour Peseiro's contract. "We have to respect Jose Peseiro's contract," he said. "If we had the money to give to him (pay him off), we are going to relieve him. We are not happy."
The article was originally published on Politics Nigeria.